Filmography from : Conrad Brooks
Actor :
Plan 9
,
John Johnson
, 2015
...
Zeppo: Sinners from Beyond the Moon!
,
Jerry Williams
, 2007
...
Purvos
,
Jerry Williams
, 2006
...
Skeleton Key
,
John Johnson
, 2006
...
Les portes de l'enfer
,
Jose Prendes
, 2004
...
Zombiegeddon
,
Chris Watson
, 2003
...
The Vampire Hunters Club
,
Donald F Glut
, 2001
...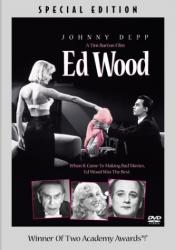 Ed Wood
,
Tim Burton
, 1994
...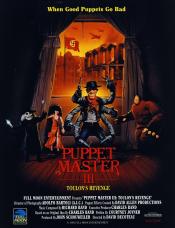 Puppet Master III: Toulon's Revenge
,
David DeCoteau
, 1991
Set in Berlin during WWII, the Nazi regime is attempting to develop a drug that will animate the dead, in order to use in the war effort. Toulon arouses suspicion as a Nazi dissident, and his secret is discovered. During a Nazi raid on his home, Toulon's beautiful wife is murdered. Toulon vows revenge, with the help of his animated puppets. This movie gives a new perspective on Toulon and his "friends". ...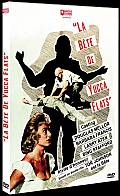 The Beast of Yucca Flats
,
Coleman Francis
, 1961
Coffee-obsessed B-movie auteur Coleman Francis was unleashed upon an unsuspecting world with this standard "man becomes radioactive monster" movie rendered hilariously surreal entertainment by the soundtrack having been lost in production and replaced by nonsensical rambling narration from a drunk-sounding Francis....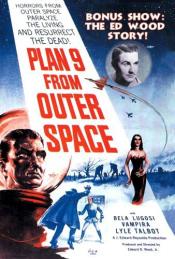 Plan 9 from Outer Space
,
Edward D Wood Jr
, 1957
In California, an old man (Bela Lugosi) grieves the loss of his wife (Vampira) and on the next day he also dies. However, the space soldier Eros and her mate Tanna use an electric device to resurrect them both and the strong Inspector Clay (Tor Johnson) that was murdered by the couple. Their intention is not to conquer Earth but to stop mankind from developing the powerful bomb "Solobonite" that would threaten the universe. When the population...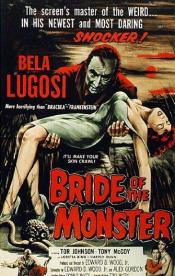 La Fiancée du monstre
,
Edward D Wood Jr
, 1955
An mad doctor attempts to create atomic supermen....
Glen or Glenda
,
Edward D Wood Jr
, 1953
...