Filmography from : Conrad Pla
Actor :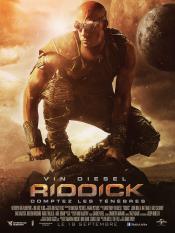 Riddick
,
David Twohy
, 2013
Betrayed by his own kind and left for dead on a desolate planet, Riddick (Diesel) fights for survival against alien predators and becomes more powerful and dangerous than ever before. Soon bounty hunters from throughout the galaxy descend on Riddick only to find themselves pawns in his greater scheme for revenge. With his enemies right where he wants them, Riddick unleashes a vicious attack of vengeance before returning to his home planet of...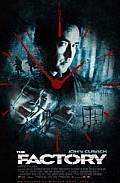 The Factory
,
Morgan O'Neill
, 2012
Rugged and obsessive detective Mike Fletcher and his partner, Kelsey Walker, are on the trail of a serial killer who prowls the streets targeting young streetwalkers. When Fletcher's teenage daughter disappears, he discovers the killer has kidnapped her after mistaking her for a hooker. His obsession goes into overdrive when he drops all professional restraint to get to the killer and save his child....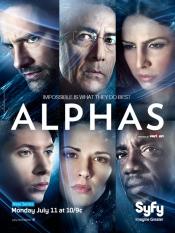 Alphas
,
Nick Copus
(6 episodes, 2011-2012),
Matthew Hastings
(3 episodes, 2012),
Leslie Libman
(2 episodes, 2011-2012),
J Miller Tobin
(2 episodes, 2011-2012),
Jack Bender
(1 episode, 2011),
Karen Gaviola
(1 episode, 2011),
Kevin Hooks
(1 episode, 2011),
Jeffrey G Hunt
(1 episode, 2011),
Constantine Makris
(1 episode, 2011),
John F Showalter
(1 episode, 2011),
Michael W Watkins
(1 episode, 2011),
Mairzee Almas
(1 episode, 2012),
Allan Kroeker
(1 episode, 2012),
Omar Madha
(1 episode, 2012),
Michael Nankin
(1 episode, 2012), 2012
When a witness is inexplicably murdered in a locked room at a federal courthouse, Dr. Lee Rosen is put on the case. He leads a team of "Alphas", human beings with enhanced abilities due to differences in their brain structure: Gary Bell, a highly functioning autistic with an ability to process information that rivals most computers; Bill Harken, a former FBI agent who can amp up his "fight or flight" reflex, giving him extraordinary strength for...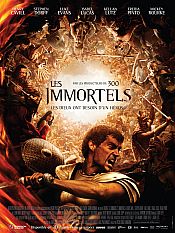 Immortals
,
Tarsem Singh
(as Tarsem Singh Dhandwar), 2011
As a power-mad king razes ancient Greece in search of a legendary weapon, a heroic young villager rises up against him in a thrilling quest as timeless as it is powerful. The brutal and bloodthirsty King Hyperion (Mickey Rourke) and his murderous Heraklion army are rampaging across Greece in search of the long lost Bow of Epirus. With the invincible Bow, the king will be able to overthrow the Gods of Olympus and become the undisputed master...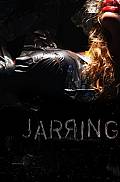 Jarring
,
Ivo Raza
, 2009
If a serial killer wrote poetry, how would it sound? If you accidentally dialed a wrong number and got the following message, would you call again? Everyone wears the mask of sanity simply because it is part of their vanity. They say it's ill to kill. But who are they? Put to death. Deprive of life. Rule out. Delete, erase. Ah, you have no clue. No money, no power, no pull. I veto your bill. I thwart your finale. I dress to kill. I'm on...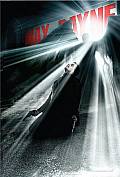 Max Payne
,
John Moore
, 2008
Maverick cop Max Payne (Wahlberg) is hell-bent on revenge against those responsible for the brutal murder of his family and partner. His obsessive investigation takes him on a nightmarish journey into a dark underworld. As the mystery deepens, Max is forced to battle enemies beyond the natural world and face an unthinkable betrayal....
Jericho Mansions
,
Alberto Sciamma
, 2003
...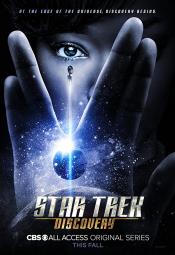 Star Trek: Discovery
,
Olatunde Osunsanmi
(5 episodes, 2017-2019),
Jonathan Frakes
(4 episodes, 2018-2019),
Douglas Aarniokoski
(3 episodes, 2017-2019),
David Barrett
(2 episodes, 2017-2019),
Lee Rose
(2 episodes, 2017-2019),
Akiva Goldsman
(2 episodes, 2017-2018),
Hanelle M Culpepper
(2 episodes, 2018-2019),
TJ Scott
(2 episodes, 2018-2019),
Christopher J Byrne
(1 episode, 2017),
Adam Kane
(1 episode, 2017),
John Scott
(1 episode, 2017),
David Semel
(1 episode, 2017),
David Solomon
(1 episode, 2018),
Marta Cunningham
(1 episode, 2019),
Alex Kurtzman
(1 episode, 2019),
Maja Vrvilo
(1 episode, 2019), 7
Ten years before Kirk, Spock and the Enterprise, the USS Discovery discovers new worlds and lifeforms as one Starfleet officer learns to understand all things alien....