Filmography from : Corri English
Actor :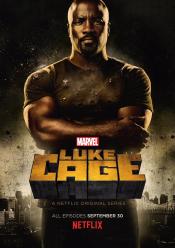 Luke Cage 
,
Marc Jobst
(2 episodes, 2016-2018),
Paul McGuigan
(2 episodes, 2016),
Phil Abraham
(1 episode, 2016),
Andy Goddard
(1 episode, 2016),
Clark Johnson
(1 episode, 2016),
Magnus Martens
(1 episode, 2016),
Sam Miller
(1 episode, 2016),
Vincenzo Natali
(1 episode, 2016),
Guillermo Navarro
(1 episode, 2016),
Tom Shankland
(1 episode, 2016),
Stephen Surjik
(1 episode, 2016),
George Tillman Jr
(1 episode, 2016),
Alex Garcia Lopez
(1 episode, 2018),
Steph Green
(1 episode, 2018),
Lucy Liu
(1 episode, 2018), 2016
When a sabotaged experiment gives him super strength and unbreakable skin, Luke Cage becomes a fugitive attempting to rebuild his life in Harlem and must soon confront his past and fight a battle for the heart of his city....

Digging Up the Marrow 
,
Adam Green
, 2014
...
Killer Pad 
,
Robert Englund
, 2008
...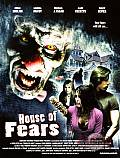 House of Fears 
,
Ryan Little
, 2007
The night before a local haunted house opens for Halloween, six friends sneak in for a few hours of fun. Soon after entering, they find themselves trapped inside with no way out. Their evening of fun rapidly turns into their worst nightmare as they begin to die and disappear in the most freakish of manners. With every effort to escape blocked, the survivors find themselves being driven deeper into the carnivalesque world of terror. Unable to...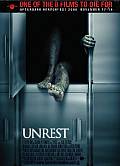 Unrest 
,
Jason Todd Ipson
, 2006
In a medical school, the freshmen students Alison Blanchard, Brian Cross, Carlos Aclar and Rick O'Connor receive the cadaver of a young woman for dissection in their anatomy class of Professor Walter Blackwell. The atheist Alison has a weird sensation that the spirit of the corpse is trying to communicate with her and tries to unravel who the woman was. Meanwhile, all the persons that handle the corpse mysteriously die....