Filmography from : Craig Fairbrass
Actor :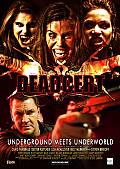 Dead Cert
,
Steven Lawson
, 2010
A gang of tough London gangsters get more than they bargained for when a group of businessmen make an offer to buy their club, the Inferno. They turn out to be nothing less than Vampires wanting their land back and turn viciously on the gangsters when their demands are not met....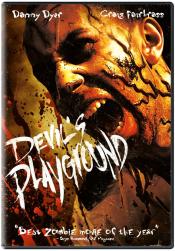 Devil's Playground
,
Mark McQueen
, 2010
As the world succumbs to a zombie apocalypse, Cole a hardened mercenary, is chasing the one person who can provide a cure. Not only to the plague but to Cole's own incumbent destiny. DEVIL'S PLAYGROUND is a cutting edge British horror film that features zombies portrayed by free runners for a terrifyingly authentic representation of the undead...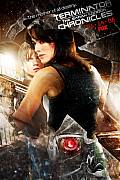 Terminator: The Sarah Connor Chronicles
,
Charles Beeson
(4 episodes, 2008-2009),
Jeffrey G Hunt
(3 episodes, 2008-2009),
David Nutter
(3 episodes, 2008),
J Miller Tobin
(2 episodes, 2008-2009),
Bryan Spicer
(2 episodes, 2008),
Guy Norman Bee
(2 episodes, 2009),
Jeff Woolnough
(2 episodes, 2009),
Matt Earl Beesley
(1 episode, 2008),
Milan Cheylov
(1 episode, 2008),
Holly Dale
(1 episode, 2008),
Steven DePaul
(1 episode, 2008),
Bill Eagles
(1 episode, 2008),
Paul A Edwards
(1 episode, 2008),
Félix Enríquez Alcalá
(1 episode, 2008),
Tawnia McKiernan
(1 episode, 2008),
Sergio Mimica-Gezzan
(1 episode, 2008),
Michael Nankin
(1 episode, 2008),
Scott Peters
(1 episode, 2008),
Mike Rohl
(1 episode, 2008),
Guy Ferland
(1 episode, 2009),
Scott Lautanen
(1 episode, 2009), 2009
...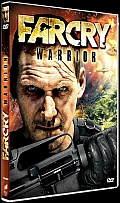 Far Cry
,
Uwe Boll
, 2008
An adaptation of the first-person-shooter video game where Jack Carver, a retired Special Forces Officer who now is transport for hire, by people and cargo. On one particular trip Jack ferries a photographer 'Val' who wants to photograph old Japanese WW2 bases on some of the Micronesian islands. He goes through hell when his boat is attacked and destroyed by an unknown party while Val is away. Surviving by the skin of his teeth, he must now find...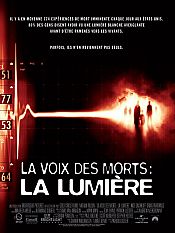 White Noise 2: The Light
,
Patrick Lussier
, 2007
The family man Abe Dale is having lunch with his wife and son in a restaurant, when a man kills them in front of Abe and shots himself in the mouth. A couple of days later, the grieving Abe misses his family and commits suicide ingesting many pills at home, but is rescued by his friend Marty Bloom and saved by the doctors. His Near Death Experience makes him see white light in some people and to hear Electronic Voice Phenomena, i.e.,...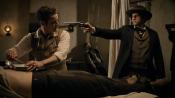 Metal Hurlant Chronicles
,
Guillaume Lubrano
(12 episodes, 2012-2014), 2
An anthology series in which each episode is a self-contained story set in a different world, with all stories linked together by an asteroid called the Metal Hurlant, which is passing close to the planet that is the focus of the current episode....