Filmography from : Craig Jenkins
Actor :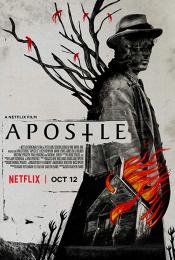 Le bon apôtre
,
Gareth Evans
, 2018
The year is 1905. Thomas Richardson travels to a remote island to rescue his sister after she's kidnapped by a mysterious religious cult demanding a ransom for her safe return. It soon becomes clear that the cult will regret the day it baited this man, as he digs deeper and deeper into the secrets and lies upon which the commune is built....
Ozone
,
JR Bookwalter
, 1993
While ambushing a drug-dealer, Detective Eddie Boone (James Black) is injected in a fight against the dealer with a new drug called Ozone, which transforms the users in powerful zombies. His partner and friend Mike Weitz (Tom Hoover) is kidnapped by a group of Ozone addicted. Eddie tries to find Mike in the streets, fighting against the zombies and having several hallucinations due to the effect drug in his blood....