Filmography from : Craig Thomas
Writer :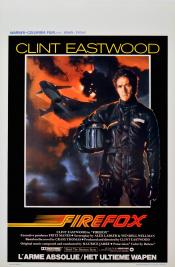 Firefox : L'Arme absolue
,
Clint Eastwood
, 1982
A pilot is sent into the Soviet Union on a mission to steal a prototype jet fighter that can be partially controlled by a neuralink...
Actor :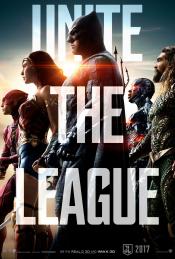 Justice League
,
Zack Snyder
, 2017
Fueled by his restored faith in humanity and inspired by Superman's selfless act, Bruce Wayne enlists the help of his newfound ally, Diana Prince, to face an even greater enemy. Together, Batman and Wonder Woman work quickly to find and recruit a team of metahumans to stand against this newly awakened threat. But despite the formation of this unprecedented league of heroes-Batman, Wonder Woman, Aquaman, Cyborg and The Flash-it may already be too...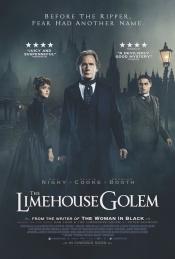 Golem, le tueur de Londres
,
Juan Carlos Medina
, 2016
A series of murders has shaken the community to the point where people believe that only a legendary creature from dark times - the mythical so-called Golem - must be responsible....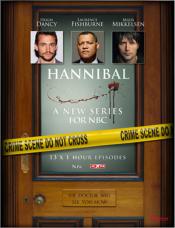 Hannibal
,
Michael Rymer
(9 episodes, 2013-2015),
Guillermo Navarro
(6 episodes, 2013-2015),
Vincenzo Natali
(6 episodes, 2014-2015),
David Slade
(5 episodes, 2013-2014),
Tim Hunter
(4 episodes, 2013-2014),
John Dahl
(2 episodes, 2013-2015),
Peter Medak
(2 episodes, 2013-2014),
James Foley
(1 episode, 2013),
David Semel
(1 episode, 2014),
Marc Jobst
(1 episode, 2015),
Adam Kane
(1 episode, 2015),
Neil Marshall
(1 episode, 2015), 2013
Will Graham is a gifted criminal profiler who is on the hunt for a serial killer with the FBI. Graham's unique way of thinking gives him the astonishing ability to empathize with anyone – even psychopaths. He seems to know what makes them tick. But when the mind of the twisted killer he's pursuing is too complicated for even Will to comprehend, he enlists the help of Dr. Lecter, one of the premier psychiatric minds in the country. Armed...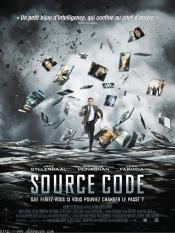 Source Code
,
Duncan Jones
, 2011
When decorated soldier Captain Colter Stevens (Jake Gyllenhaal) wakes up in the body of an unknown man, he discovers he's part of a mission to find the bomber of a Chicago commuter train. In an assignment unlike any he's ever known, he learns he's part of a government experiment called the "Source Code," a program that enables him to cross over into another man's identity in the last 8 minutes of his life. With a second, much larger...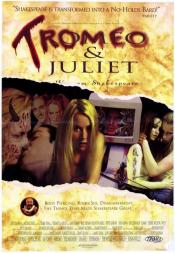 Tromeo and Juliet
,
Lloyd Kaufman
, 1996
A modern, punk adaptation of Shakespeare's classic. Told irreverently, this film attempts to impact the viewer in the same way theatre-goers were effected in Shakespeare's time. Bawdy, Violent, Humorous, and Romantic....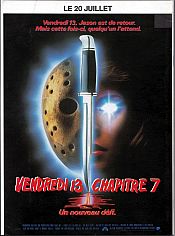 Vendredi 13, chapitre 7: Un nouveau défi
,
John Carl Buechler
, 1988
Lying dormant at the bottom of Camp Crystal Lake, Jason Voorhees is released from his watery grave by a telekinetic girl. And so the killing begins again. Can she use her powers to stop Jason, or is he back for good? ...