Filmography from : Daamen J Krall
Actor :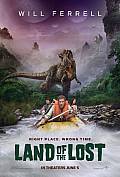 Le monde (presque) perdu
,
Brad Silberling
, 2009
Space-time vortexes suck. Will Ferrell stars as has-been scientist Dr. Rick Marshall, sucked into one and spat back through time. Way back. Now, Marshall has no weapons, few skills and questionable smarts to survive in an alternate universe full of marauding dinosaurs and fantastic creatures from beyond our world—a place of spectacular sights and super-scaled comedy known as the Land of the Lost. Sucked alongside him for the...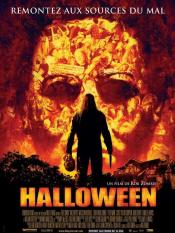 Halloween
,
Rob Zombie
, 2007
...

L'étrange Noël de monsieur Jack
,
Henry Selick
, 1993
Jack Skellington is the King of Halloween, but is about to discover something news. Jack becomes bored and tired with the same routine every year, and takes a walk into the woods, in which he discovered a door leading to Christmas time. Christmas time is amazing to Jack, but he doesn't fully understand the concept. Now, he want to bring Christmas to everyone, and is planning to take over the job from Santa. Problem is, the real world isn't used...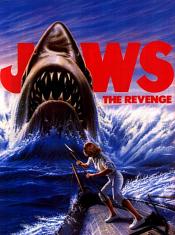 Les Dents de la mer 4 : La Revanche
,
Joseph Sargent
, 1987
Ellen Brody still lives in the island resort town of Amity, and her sons Sean and Michael don't work at Sea World anymore, and some time ago, Ellen's husband Martin Brody died of a heart attack that happened because he was afraid of sharks. Sean is now a deputy in Amity. One night, during the Christmas season, Sean is called to untangle a log from a buoy, and when Sean goes to the buoy, he's killed by a great white shark. After hearing about...