Filmography from : Daisuke Ban
Actor :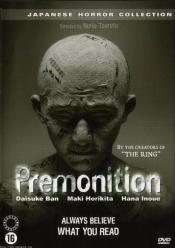 Yogen
,
Norio Tsuruta
, 2004
While stopped at a roadside phone boot for transmitting his work through Internet to the university, Professor Hideki Satomi finds a scrap of newspaper with the picture of his five years old daughter Nana in the obituary. He sees his wife Ayaka Satomi trying to release their daughter from the seat-belt, when a truck without steer hits his car killing Nana. Three years later, Hideki is divorced from Ayaka, who is researching paranormal persons...

Ringu 0: Bâsudei
,
Norio Tsuruta
, 2000
...

Ringu 2
,
Hideo Nakata
, 1999
...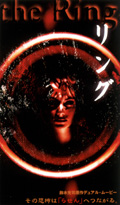 Ringu
,
Hideo Nakata
, 1998
...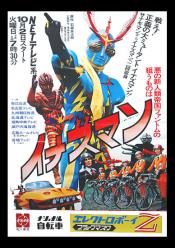 Inazuman
,
Minoru Yamada
, 3
A college student, who transforms into an insectoid mutant superhero, fights the evil mutants sent by the Newmanity Empire led by the fearsome Phantom Banba....