Filmography from : Daisuke Iijima
Actor :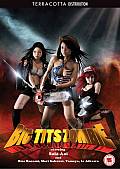 Kyonyû doragon: Onsen zonbi vs sutorippâ 5
,
Takao Nakano
, 2010
Recently returned to Japan from a stint in Mexico, exotic dancer Lena Jodo (Aoi) gets what she hopes will be a temporary gig dancing at a run-down hot springs resort in a deserted suburban town. Her fellow strippers – Ginko (Kasumi), Maria (Sakuri), Nene (Tamayo) and Dana (Io Aikawa) – seem to spend most of their downtime sitting around bitching at each other, until one afternoon, after discovering a hidden door in their dressing room, they...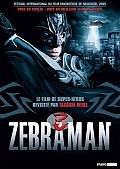 Zebraman
,
Takashi Miike
, 2004
Being a failure as a teacher and a familyman, Shinichi tries to escape everyday live by dressing up as "Zebraman", the superhero. Although the TV series whas canceled after only 6 episodes, this cannot stop him from acting out his escape fantasy in a self made zebra-suit. He get's more then he could ever wish for, when his black-and-white dressed alter-ego seems to be the only thing to stand between absolute (green) evil and a happy ending. ...
Chakushin ari
,
Takashi Miike
, 2003
...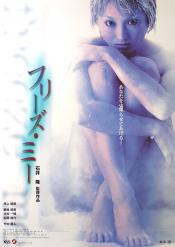 Furîzu mî
,
Takashi Ishii
, 2000
Chihiro is raped by three men and it is captured on video camera. She leaves her hometown and prepares to marry a colleague five years later, when one of the rapists arrives and says the others are on their way. He behaves like her long-lost lover and mistreats her again. Chihiro takes revenge, kills him and puts him in a freezer. The other rapists are awaiting a similar fate... ...
Joyû-rei
,
Hideo Nakata
, 1996
...