Filmography from : Dale Wolfe
Actor :
Caprica
,
Michael Nankin
(4 episodes, 2010),
Jonas Pate
(3 episodes, 2010),
John Dahl
(2 episodes, 2010),
Wayne Rose
(2 episodes, 2010),
Jeffrey Reiner
(1 episode, 2009),
Roxann Dawson
(1 episode, 2010),
Tim Hunter
(1 episode, 2010),
Omar Madha
(1 episode, 2010),
Ronald D Moore
(1 episode, 2010),
Eric Stoltz
(1 episode, 2010),
Michael W Watkins
(1 episode, 2010), 2010
...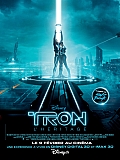 Tron
,
Joseph Kosinski
, 2010
In the film, Sam Flynn (Hedlund), a rebellious 27-year-old, is haunted by the mysterious disappearance of his father Kevin Flynn (Bridges), a man once known as the world's leading video-game developer. When Sam investigates a strange signal sent from the old Flynn's Arcade—a signal that could only come from his father—he finds himself pulled into a digital world where Kevin has been trapped for 20 years. With the help of the fearless warrior...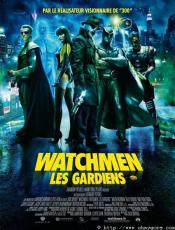 Watchmen
,
Zack Snyder
, 2009
"Watchmen" is set in an alternate 1985 America in which costumed superheroes are part of the fabric of everyday society, and the "Doomsday Clock" – which charts the USA's tension with the Soviet Union – is permanently set at five minutes to midnight. When one of his former colleagues is murdered, the washed up but no less determined masked vigilante Rorschach sets out to uncover a plot to kill and discredit all past and present...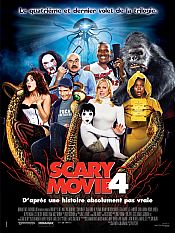 Scary Movie 4
,
David Zucker
, 2006
The unemployed Cindy Campbell is hired to work in a cursed house as caretaker of an old lady and meets the ghost of a boy. Meanwhile, the teenager son Robbie and the young daughter Rachel of his next door neighbor and crane operator Tom Ryan are spending the weekend with their loser father. Cindy and Tom meet and fall in love for each other, but when Giant Tripods invade Earth, Tom escapes with Robbie and Rachel; Cindy travels to a village,...