Filmography from : Dan Beene
Actor :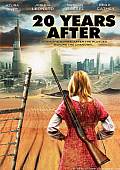 20 Years After
,
Jim Torres
, 2008
Everything that could go wrong did go wrong: War, Terrorism, Natural Disasters. Evacuees were ushered from the cities to refugee camps in the surrounding counties. In-fighting, famine and disease took their toll on the survivors. Now, twenty years after the bombs fell and the plagues ran their course the few that remain live in fear and without hope. Azura Skye (28 DAYS, ONE MISSED CALL) stars as Sarah in this Post-Apocalyptic Fairy Tale about a...
The Secret Life of Bees
,
Gina Prince-Bythewood
, 2008
Set in South Carolina in 1964, this is the tale of Lily Owens a 14 year-old girl who is haunted by the memory of her late mother. To escape her lonely life and troubled relationship with her father, Lily flees with Rosaleen, her caregiver and only friend, to a South Carolina town that holds the secret to her mother's past. Taken in by the intelligent and independent Boatwright sisters, Lily finds solace in their mesmerizing world of beekeeping....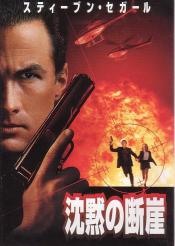 Fire Down Below
,
Félix Enríquez Alcalá
(as Felix Enriquez Alcalá), 1997
After F.B.I. agent Jack Taggart looses his best friend to the hands of a corrupt toxic dump coverup, he decides to visit the town and find out what he can about the coverup. In the process he is met by unfriendly town folk who are being paid to keep the dumping secret. With the help of an old man and a young woman, he takes on the corporate head of the toxic dumping with a vengeance....