Filmography from : Dan Flannery
Actor :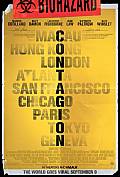 Contagion
,
Steven Soderbergh
, 2011
Contagion follows the rapid progress of a lethal airborne virus that kills within days. As the fast-moving epidemic grows, the worldwide medical community races to find a cure and control the panic that spreads faster than the virus itself. At the same time, ordinary people struggle to survive in a society coming apart....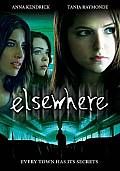 Elsewhere
,
Nathan Hope
, 2009
Sarah and Jillian have been best friends for so long they can't remember when their friendship started. Growing up in the small town of Goshen, Indiana the two girls couldn't be more different. Sarah is a star pupil and athlete, a 100-watt-bulb in a five-watt-town, while Jillian is star mischief-maker, a 100lbs-of-trouble in a five-pound-bag. Although both girls long to be break free of the small-town life, Jillian is the first to act, revealing...