Filmography from : Dan Hess
Writer :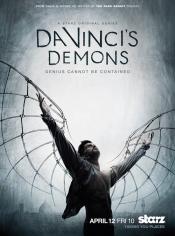 Da Vinci's Demons
,
Peter Hoar
(9 episodes, 2014-2015),
MJ Bassett
(2 episodes, 2013),
David S Goyer
(2 episodes, 2013),
Jamie Payne
(2 episodes, 2013),
Paul Wilmshurst
(2 episodes, 2013),
Jon Jones
(2 episodes, 2014),
Charles Sturridge
(2 episodes, 2014),
Mark Everest
(2 episodes, 2015),
Alex Pillai
(2 episodes, 2015),
Colin Teague
(2 episodes, 2015),
Justin Molotnikov
(1 episode, 2014), 2015
In a world where thought and faith are controlled, one man fights to set knowledge free. The secret history of Leonardo da Vinci's tantalizing life reveals a portrait of a young man tortured by a gift of superhuman genius. He is a heretic intent on exposing the lies of religion. An insurgent seeking to subvert an elitist society. A bastard son who yearns for legitimacy with his father. He finds himself in the midst of a storm that has been...
Actor :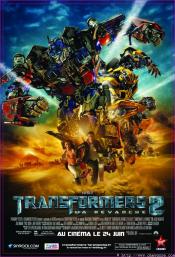 Transformers: Revenge of the Fallen
,
Michael Bay
, 2009
The battle for Earth has ended but the battle for the universe has just begun. After returning to Cybertron, Starscream assumes command of the Decepticons, and has decided to return to Earth with force. The Autobots believing that peace was possible finds out that Megatron's dead body has been stolen from the US Military by Skorpinox and revives him using his own spark. Now Megatron is back seeking revenge and with Starscream and more Decepticon...
Faces of Schlock
,
Justin Channell
(segment 'Mike Wuz Here'),
Henrique Couto
(segment 'Slay Ride'),
Chris LaMartina
(segment 'One Foot in the Grave'),
Andrew N Shearer
(segment 'Blood Witch'), 2009
Four tales of terror: "Blood Witch": A twisted Goth girl summons a murderous seventeenth century witch to exact gory revenge on anyone who crosses her path. "Mike Wuz Here": Night shift workers at an old movie theater are terrorized by the ghost of a former employee who committed suicide in the building. "One Foot In The Grave": When a beautiful young dancer loses one of her feet due to malpractice, she uses black magic to bring the severed...