Filmography from : Dan Meaden
Actor :
Dracula
,
John Badham
, 1979
Romanticized adaptation of Bram Stoker's 1897 classic. Set in 1913 England, the bloodsucking, but handsome, charming and seductive, Count Dracula seeks an immortal bride....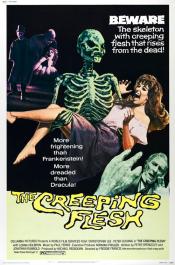 The Creeping Flesh
,
Freddie Francis
, 1973
A Victorian-age scientist returns to London with his paleontological bag-of-bones discovery from Papua New Guinea. Unfortunately, when exposed to water, flesh returns to the bones unleashing a malevolent being on the scientist's family and friends....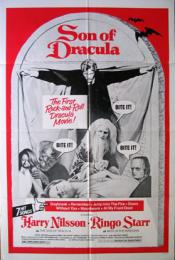 Son of Dracula
,
Freddie Francis
, 1973
Due to be crowned King of the Netherworld by his mentor Merlin the Magician at a monster's convention Count Downe, the son of Count Dracula, falls in love with the beautiful but human Amber and finds himself in conflict with Baron Frankenstein who is vying for the same honorary title....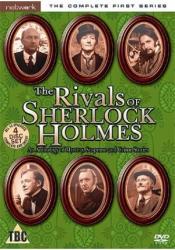 The Rivals of Sherlock Holmes
,
Jonathan Alwyn
(7 episodes, 1971-1973),
Alan Cooke
(3 episodes, 1971),
Jim Goddard
(3 episodes, 1971),
Graham Evans
(2 episodes, 1971-1973),
Derek Bennett
(2 episodes, 1973),
Reginald Collin
(2 episodes, 1973),
Bill Bain
(1 episode, 1971),
Piers Haggard
(1 episode, 1971),
Kim Mills
(1 episode, 1971),
Mike Vardy
(1 episode, 1971),
Peter Duguid
(1 episode, 1973),
Don Leaver
(1 episode, 1973),
Dennis Vance
(1 episode, 1973), 1973
This British TV series, shot almost entirely on videotape, dramatized short mystery fiction by authors who were contemporaries of Sir Arthur Conan Doyle. Many of these authors were virtually unknown to modern audiences, although all of the detectives portrayed had appeared in popular ongoing series of short stories or novels. "Rivals" featured the only dramatizations to date of such period characters as Jacques Futrelle's "The Thinking Machine"...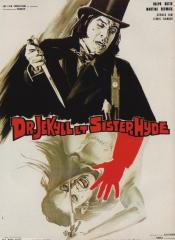 Dr Jekyll & Sister Hyde
,
Roy Ward Baker
, 1971
Dr. Henry Jekyll, in attempting to find a toxin that will wipe out all common diseases, accidentally stumbles upon a formula that transforms him into a gorgeous but evil woman. He needs female hormones for his experiments, so a number of London women meet bloody deaths. ...