Filmography from : Daniel Meersand
Writer :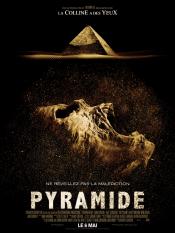 Pyramide
,
Grégory Levasseur
, 2014
A team of U.S. archaeologists unearths an ancient pyramid buried deep beneath the Egyptian desert. As they search the pyramid's depths, they become hopelessly lost in its dark and endless catacombs. Searching for a way out, they become desperate to seek daylight again. They come to realize they aren't just trapped, they are being hunted....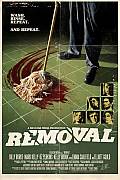 Removal
,
Nick Simon
, 2010
Tasked with servicing a sprawling mansion, Cole Hindin is on the verge of mental breakdown. Overworked, underpaid and over-medicated he must single-handedly complete a three-person job in one night. Psychologically scarred from a murder-suicide he witnessed a year ago, he struggles to maintain his sanity as his medication runs dry. As horrific hallucinations haunt him and memories begin to surface, so too does the deadly truth....