Filmography from : Daniel Wu
Actor :
Geostorm
,
Dean Devlin
, 2017
When catastrophic climate change endangers Earth's very survival, world governments unite and create the Dutch Boy Program: a world wide net of satellites, surrounding the planet, that are armed with geoengineering technologies designed to stave off the natural disasters. After successfully protecting the planet for two years, something is starting to go wrong. Two estranged brothers are tasked with solving the program's malfunction before a...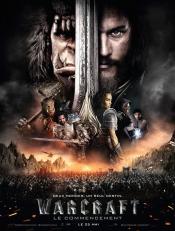 Warcraft
,
Duncan Jones
, 2016
When the world of the Orcs of Draenor is being destroyed by the evil fel magic that uses life-force, the powerful warlock Gul'dan creates a portal to the world of Azeroth and forms the Horde with members of the Orc clans. He also captures many prisoners to keep the portal open. The king of Azeroth, Llane Wrynn and his brother-in-law, Anduin Lothar are informed by the apprentice of magician Khadgar that he has found fel magic in dead bodies and...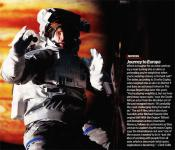 Europa Report
,
Sebastián Cordero
, 2013
A group of astronauts make the arduous journey to Jupiter's frigid, glacial moon Europa in search of extraterrestrial life. The only thing more intimidating and unpredictable than the trip itself is what the team will encounter upon arrival......
Wang de Shengyan
,
Chuan Lu
, 2012
Yu est un jeune noble à la fois beau, téméraire et charismatique. À la tête de l'armée la plus puissante de l'époque, il est le chef de file de la révolte menée contre la cruelle dynastie Qin. Yu décèle un fort potentiel en Liu, un paysan, à qui il confie le commandement d'une troupe de 5 000 soldats…...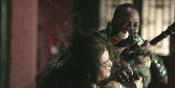 The Man with the Iron Fists
,
RZA
, 2012
In feudal China, a blacksmith who makes weapons for a small village is put in the position where he must defend himself and his fellow villagers....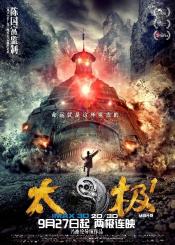 Tai ji 1: Cong ling kai shi
,
Stephen Fung
, 2012
Yang travels to Chen Village to learn a powerful form of Tai Chi. Though villagers are forbidden from teaching outsiders, Yang becomes their best hope for survival when a man arrives with a plan to build a railroad through the village....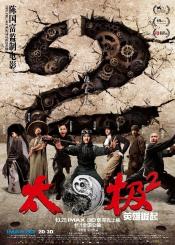 Tai ji 2: Ying xiong jue qi
,
Stephen Fung
(attached), 2012
Chinese steampunk martial arts blockbuster about the early years of Tai chi master Yang Luchan, the man who founded in the 19th century what has now become the most popular Tai Chi style in the world. The second instalment of the "Tai Chi" trilogy continues the journey of Yang Luchan, a gifted child with a fleshy growth on his forehead who helped save a village from a frightening army of steampunk soldiers bearing strange machines with the...