Filmography from : Danny Dyer
Actor :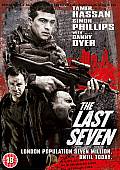 The Last Seven
,
Imran Naqvi
,
Simon Phillips
, 2011
When William (Simon Phillips) regains consciousness he finds himself confused and alone in an empty London street. As he explores the area, he discovers that not only are all the people missing but so are his memories. A chance encounter teams him up with six other lost souls, led by soldier Jack (Hassan), who are all haunted by fractured memories of a devastating event. After a terrifying attack on one of them, Jack realises they are not the...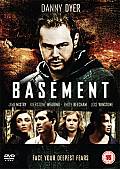 Basement
,
Asham Kamboj
, 2010
Returning from an anti-war demo, the chaos of horror ensues when stoner Gary (Danny Dyer - Severance), quiet and insular Sarah (Kierston Wareing – Fish Tank), vain Saffron (Lois Winstone – Beyond The Rave), posh Pru (Emily Beecham – 28 Weeks Later) and Pru's arrogant boyfriend Derek (Jimi Mistry - RocknRolla) stop in the country. When Derek and the flirtatious Saffron find an unexplained metal hatch in the middle of the forest,...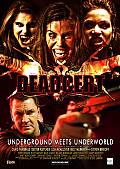 Dead Cert
,
Steven Lawson
, 2010
A gang of tough London gangsters get more than they bargained for when a group of businessmen make an offer to buy their club, the Inferno. They turn out to be nothing less than Vampires wanting their land back and turn viciously on the gangsters when their demands are not met....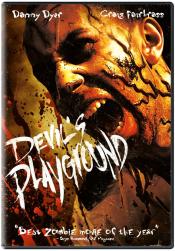 Devil's Playground
,
Mark McQueen
, 2010
As the world succumbs to a zombie apocalypse, Cole a hardened mercenary, is chasing the one person who can provide a cure. Not only to the plague but to Cole's own incumbent destiny. DEVIL'S PLAYGROUND is a cutting edge British horror film that features zombies portrayed by free runners for a terrifyingly authentic representation of the undead...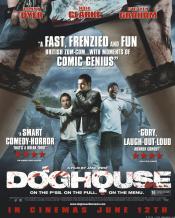 Doghouse
,
Jake West
, 2009
Danny is handling his divorce badly. His mates drag him off for a boys' weekend in the country, but what was supposed to be a simple, boozy getaway quickly goes horribly wrong. The boys find themselves holidaying in a village overrun by psychotic, homicidal women who have fallen victim to an airborne toxin that has turned them into man-hating zombies and seven of these deranged women, each with an axe or two to grind, are stalking the streets....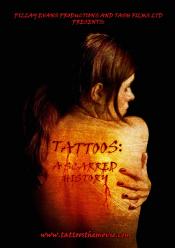 Tattoos: A Scarred History
,
SJ Evans
, 2009
From people with tattoos on every body part, to digital tattoos powered by your blood, this controversial feature documentary will take you on a visually stunning, and to some, disturbing journey into the world of tattoos....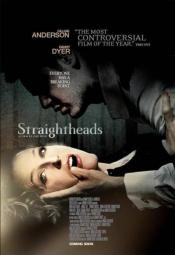 Straightheads
,
Dan Reed
, 2007
After the installation of an alarm system by the twenty-three year old low-class Adam in her fancy upper class apartment, the sophisticated owner Alice invites him to go with her in her boss' "opening house" boring party in the countryside. Adam dates Alice and has a dream night in the fashionable party inclusive having sex with her. While driving back home in a lonely road in the middle of the night, Alice hits a deer and the couple parks the...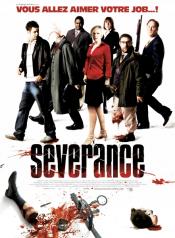 Severance
,
Christopher Smith
, 2006
...
Highlander
,
Dennis Berry
(34 episodes, 1993-1998),
Paolo Barzman
(14 episodes, 1993-1997),
Richard Martin
(9 episodes, 1997-1998),
Clay Borris
(8 episodes, 1993-1994),
Thomas J Wright
(6 episodes, 1992),
Peter Ellis
(6 episodes, 1993-1996),
Ray Austin
(5 episodes, 1992-1993),
Mario Azzopardi
(5 episodes, 1994-1995),
Gérard Hameline
(5 episodes, 1996-1997),
Charles Wilkinson
(4 episodes, 1994-1997),
Adrian Paul
(4 episodes, 1995-1997),
Jorge Montesi
(3 episodes, 1992),
Robin Davis
(2 episodes, 1993),
Duane Clark
(2 episodes, 1995-1996),
James Bruce
(2 episodes, 1996),
Rafal Zielinski
(2 episodes, 1996),
René Manzor
(1 episode, 1993),
Daniel Vigne
(1 episode, 1993),
Bruno Gantillon
(1 episode, 1994),
Paul Ziller
(1 episode, 1994),
Jerry Ciccoritti
(1 episode, 1995),
Neill Fearnley
(1 episode, 1995),
George Mendeluk
(1 episode, 1995),
Yves Lafaye
(1 episode, 1996), 1998
...