Filmography from : Danny Keogh
Actor :
Tremors: A Cold Day in Hell
,
Don Michael Paul
, 2018
The sequel finds Burt Gummer and his son Travis at a remote research station, where they must go up against Graboids that have been converted into living weapons....
Black Sails
,
Steve Boyum
(7 episodes, 2015-2017),
Alik Sakharov
(7 episodes, 2015-2017),
Lukas Ettlin
(5 episodes, 2015-2017),
Stefan Schwartz
(3 episodes, 2015-2016),
Neil Marshall
(2 episodes, 2014),
Sam Miller
(2 episodes, 2014),
Marc Munden
(2 episodes, 2014),
TJ Scott
(2 episodes, 2014),
Clark Johnson
(2 episodes, 2015),
Michael Nankin
(1 episode, 2015),
Rob Bailey
(1 episode, 2016),
Uta Briesewitz
(1 episode, 2017),
Marc Jobst
(1 episode, 2017),
Roel Reiné
(1 episode, 2017),
Jonathan E Steinberg
(1 episode, 2017), 2017
Captain Flint and his pirates, twenty years prior to Robert Louis Stevenson's classic "Treasure Island"....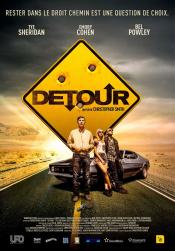 Detour
,
Christopher Smith
, 2016
Law student and all round good guy, Harper, suspects that his scheming step-father, Vincent, is responsible for the car crash that sent his mother into a coma. Drowning his sorrows one evening in a seedy L.A whiskey bar, Harper is interrupted by a tough looking redneck called Johnny Ray who offers to 'take care' of his step-dad for the cool sum of US$20,000. Angry, intent on revenge and fuelled by alcohol, Harper agrees to the deal and spends...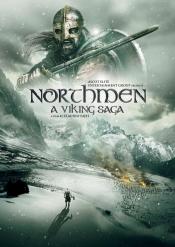 Northmen - A Viking Saga
,
Claudio Fäh
, 2014
A gang of Viking marauders under the command of their young leader, Asbjörn (Tom Hopper), bear down on the coast of Britain, intent on pillaging Lindisfarne of its gold. But, caught in a vicious storm, their longboat is dashed to pieces on the rocks off Scotland. Trapped deep within enemy territory, the shipwrecked mens' only chance of survival is to reach the safety of the Viking stronghold Danelag. With only the enigmatic Conall (Ryan...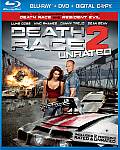 Death Race 2
,
Roel Reiné
, 2010
In the very near future, the United States economy begins to decline and violent crime starts to spiral out of control. To contain the growing criminal population, a vast network of for-profit, private prisons springs up, creating a lawless subculture ruled by gangs, cold-blooded killers and sociopaths. The worst of these prisons is Terminal Island. Convicted cop-killer Carl Lucas arrives on the Island to serve his life sentence just as...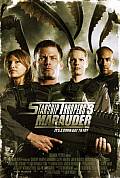 Starship Troopers 3: Marauder
,
Edward Neumeier
(as Ed Neumeier), 2008
The third part of the Starship Troopers series brings Johnny Rico (Dien) back as general, as he and several others try to defeat a new wave of bugs....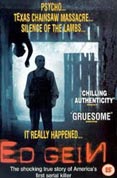 In the Light of the Moon
,
Chuck Parello
, 2000
...

Shark Attack 2
,
David Worth
, 2000
...

From Dusk Till Dawn 3: The Hangman's Daughter
,
PJ Pesce
, 1999
...
The Mangler
,
Tobe Hooper
, 1995
...