Filmography from : Dave Foley
Actor :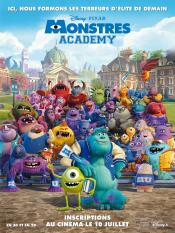 Monsters University
,
Dan Scanlon
, 2013
Mike Wazowski and James P. Sullivan are an inseparable pair, but that wasn't always the case. From the moment these two mismatched monsters met they couldn't stand each other. "Monsters University" unlocks the door to how Mike and Sulley overcame their differences and became the best of friends....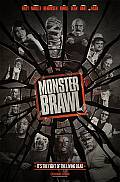 Monster Brawl
,
Jesse Thomas Cook
, 2011
Set in the tradition of a Pay-Per-View main event, comes a grotesque and hilarious fight to the death featuring a cast of eight classic combatants in all. Along with their colorful managers, these Monsters compete in visceral bloody combat in the ring to determine the most powerful monster of all time....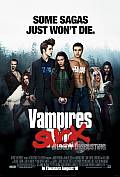 Vampires Suck
,
Jason Friedberg
,
Aaron Seltzer
, 2010
Vampires Suck is a comedy about contemporary teen angst and romance movies. Becca, an anxious, non-vampire teen, is torn between two boys. Before she can choose, Becca must get around her controlling father, who embarrasses Becca by treating her like a child. Meanwhile, Becca's friends contend with their own romantic issues – all of which collide at the prom. ...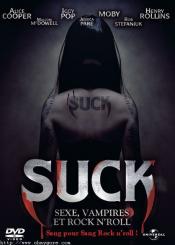 Suck
,
Rob Stefaniuk
, 2009
A rock'n'roll vampire spoof about a down and out band, The Winners, who will do anything for a record deal. When their disgruntled manager tells them that they are getting "long in the tooth", he doesn't know that his words are truly prophetic. During a road trip, their humdrum image radically changes when Jennifer (Jessica Paré), the bass player, disappears one night with a hip vampire. She emerges with a sexually charged charisma...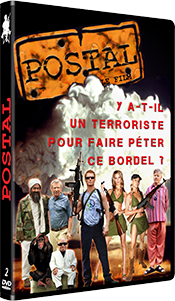 Postal
,
Uwe Boll
, 2007
...
Sky High
,
Mike Mitchell
, 2005
...
Toy Story 2
,
John Lasseter
,
Ash Brannon
(co-director),
Lee Unkrich
(co-director), 1999
While Andy is away at summer camp Woody has been toynapped by Al McWiggin, a greedy collector and proprietor of "Al's Toy Barn"! In this all-out rescue mission, Buzz and his friends Mr. Potato Head, Slinky Dog, Rex and Hamm springs into action to rescue Woody from winding up as a museum piece. They must find a way to save him before he gets sold in Japan forever and they'll never see him again...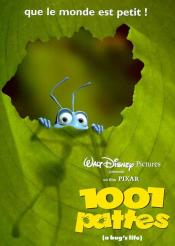 A Bug's Life
,
John Lasseter
,
Andrew Stanton
(co-director), 1998
Every year, a bunch of grasshoppers come to the anthill and eat what the ants have gathered for them. The "offering", as the ants call the ritual, is a part of their fate. One day in spring, when the offering's preparation has just been finished, Flik, unliked inventor ant, accidentally drops the whole offered seeds into the river. The grasshoppers come and give the ants a second chance to collect food until fall. Flik sets off to find bugs that...
The Friends of Eddie Coyle
,
Peter Yates
, 1973
...