Filmography from : Dave Moore
Actor :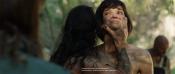 I Spit on Your Grave: Deja Vu 
,
Meir Zarchi
, 2018
Following her rape, Jennifer Hills wrote a best-selling account of her ordeal and of the controversial trial in which she was accused of taking the law into her own hands and brutally killing her assailants. In the small town where the rape and revenge took place, the relatives of the four rapists she killed are furious that the court declared her not guilty and resolve to take justice into their own hands....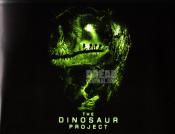 The Dinosaur Project 
,
Sid Bennett
, 2012
And the world thought that dinosaurs were extinct? Brace yourself for a chilling ride through the depths of the Congo jungle as a film crew discovers (to their peril) that the 65-million-year-old species is more than alive! The most exciting dinosaur action movie since Jurassic Park! African fishermen find an orange backpack floating gently on the water. They are astonished to discover a waterproof container inside, full of videotapes. Flash...