Filmography from : David Argue
Actor :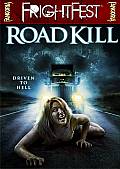 Road Train
,
Dean Francis
, 2010
Four young friends on a camping adventure in outback Australia are run off the highway by a "road train", a massive diesel truck hauling two large trailers. Seemingly preying upon them, the monstrous vehicle had come up behind their SUV and seemed to intentionally push them off the road. With their own vehicle wrecked, and the road train stopped, the friends march off to seek help from the drivers. But mysteriously, the cabin is empty,...
No Escape
,
Martin Campbell
, 1994
The year is 2022, prison systems from all over the world are now run by private corporations and have become business. After being sentenced to life imprisonment for the murder of his commanding officer who ordered him to wipe out innocent people. Convicted soldier John Robbins is dumped on the prison island Absolom (after he refused to execute his cell-mate and assaulted the Warden). On Absolom, convicts are put there to either survive or die....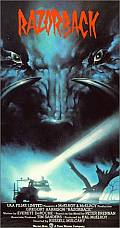 Razorback
,
Russell Mulcahy
, 1984
...