Filmography from : David Blackwell
Actor :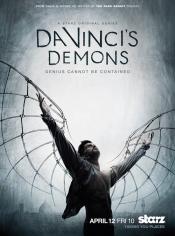 Da Vinci's Demons
,
Peter Hoar
(9 episodes, 2014-2015),
MJ Bassett
(2 episodes, 2013),
David S Goyer
(2 episodes, 2013),
Jamie Payne
(2 episodes, 2013),
Paul Wilmshurst
(2 episodes, 2013),
Jon Jones
(2 episodes, 2014),
Charles Sturridge
(2 episodes, 2014),
Mark Everest
(2 episodes, 2015),
Alex Pillai
(2 episodes, 2015),
Colin Teague
(2 episodes, 2015),
Justin Molotnikov
(1 episode, 2014), 2015
In a world where thought and faith are controlled, one man fights to set knowledge free. The secret history of Leonardo da Vinci's tantalizing life reveals a portrait of a young man tortured by a gift of superhuman genius. He is a heretic intent on exposing the lies of religion. An insurgent seeking to subvert an elitist society. A bastard son who yearns for legitimacy with his father. He finds himself in the midst of a storm that has been...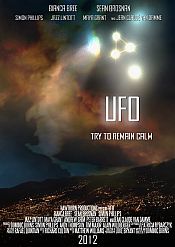 U.F.O.
,
Dominic Burns
, 2012
Five friends wake on a seemingly normal morning to find the power's out, there's no mobile phone reception and the radio can tune nothing but static… None of the neighbours know anything about what could have caused these occurrences and news soon arrives that it may in fact spread across half of the UK, maybe further. But with no way of discovering any information and no advice on what to do, the atmosphere quickly turns edgy. Two...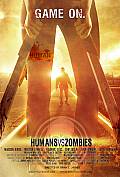 Humans vs Zombies
,
Brian T Jaynes
, 2011
Students on summer break are exposed to a deadly virus, a neuroinvasive organism that is spread rapidly through direct human contact. The infected are enslaved by the invading "swarm" intelligence and driven by an insatiable appetite to consume human flesh. Returning home, the students spread the infection to their fellow classmates and other unsuspecting townspeople. One by one, more students fall victim to the plague, triggering an...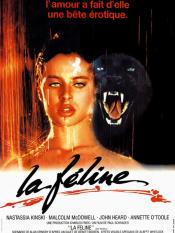 Cat People
,
Paul Schrader
, 1982
The Cat People originated way back in time, when humans sacrificed their women to Leopards, who mated with them. Cat People look similar to humans, but must mate with other Cat People. We follow brother and sister - who seem to be the only ones of their kind left......