Filmography from : David Chaskin
Writer :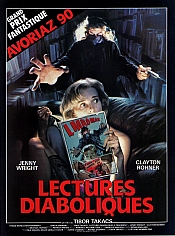 I, Madman
,
Tibor Takács
(as Tibor Takacs), 1989
Virginia works at a used book store. She's really into horror novels and discovers a really good book. It's called "I, Madman" and it's about an insane doctor who cuts off people's noses, ears, and hair and puts them on his face to please a girl he likes. Only Virginia discovers that the book is nonfiction, and every time she picks up the book to read it, she sees him. The insane doctor from the book has escaped the book into our reality....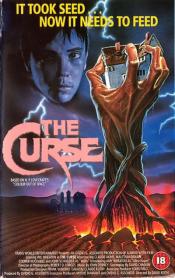 The Curse
,
David Keith
, 1987
Nathan Hayes is a religious man trying to hold onto his farm and keep his family in line. A real estate developer is trying to buy most of the farm property in the area, including Mr. Hayes family farm, in the hope that the Tennesse Valley Authority will choose the town for the site of a new dam and recreational area. The night of a terrible storm, an unidentified, glowing object crashes on the Hayes farm and with it comes a horrible curse for...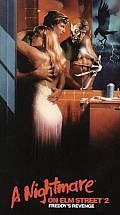 A Nightmare on Elm Street Part 2: Freddy's Revenge
,
Jack Sholder
, 1985
...