Filmography from : David Hasselhoff
Actor :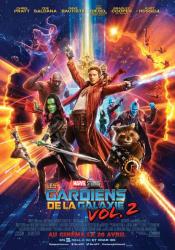 Guardians of the Galaxy Vol. 2
,
James Gunn
, 2017
After saving Xandar from Ronan's wrath, the Guardians are now recognized as heroes. Now the team must help their leader Star Lord (Chris Pratt) uncover the truth behind his true heritage. Along the way, old foes turn to allies and betrayal is blooming. And the Guardians find that they are up against a devastating new menace who is out to rule the galaxy....
B-Movie: Lust & Sound in West-Berlin 1979-1989 
,
Jörg A Hoppe
,
Heiko Lange
,
Klaus Maeck
, 2015
...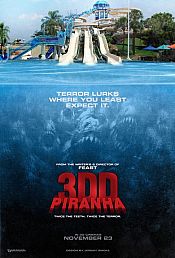 Piranha 3DD 
,
John Gulager
, 2012
There's something in the water… again. And this time no one is safe from the flesh eating fish as they sink their razor sharp teeth into the visitors of the best summer attraction, The Big Wet Water Park....
La casa 4 (Witchcraft)
,
Fabrizio Laurenti
(as Martin Newlin), 1988
...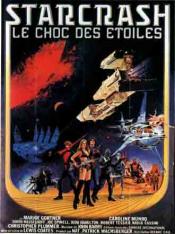 Starcrash
,
Luigi Cozzi
(as Lewis Coates), 1978
A pair of smugglers manage to pick up a castaway while running from the authorities, who turns out to be the only survivor from a secret mission to destroy a mysterious superweapon designed by the evil Count Zartham. The smugglers are soon recruited by the Emperor to complete the mission, as well as to rescue the Emperor's son, who has gone missing....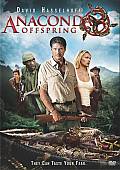 Anaconda: Offspring
,
Don E FauntLeRoy
(as Don E Fauntleroy), 0
Coil up on the couch and prepare yourself for more action, more danger and more snakes! The giant anacondas are back in the next chapter in the thrilling series, starring David Hasselhoff as Hammett, the ruthless mercenary and snake slayer. In a secret research facility, two mega snakes are undergoing testing by a brilliant scientist, Amanda (Crystal Allen). But when the financier, Murdoch (John Rhys-Davies), pushes the experiments too far,...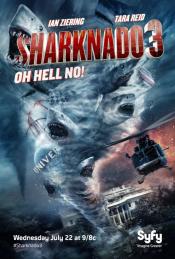 Sharknado 3: Oh Hell No! 
,
Anthony C Ferrante
, 0
When Fin and April go to Florida for the summer vacation, strong winds and lots of rain comes to Florida and a Sharknado comes and destroyes Florida. The Sharknado goes to Washington D.C. and sharks falling from the sky. It's up to Fin and April to stop the Sharknado the third time....