Filmography from : David Maldonado
Actor :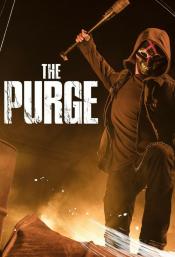 The Purge
,
Tara Nicole Weyr
(2 episodes, 2018-2019),
Ernest R Dickerson
(2 episodes, 2018),
Anthony Hemingway
(2 episodes, 2018),
Tim Andrew
(2 episodes, 2019),
Clark Johnson
(1 episode, 2018),
Nina Lopez-Corrado
(1 episode, 2018),
Michael Nankin
(1 episode, 2018),
Julius Ramsay
(1 episode, 2018),
David Von Ancken
(1 episode, 2018),
Darren Grant
(1 episode, 2019),
Jessica Lowrey
(1 episode, 2019),
Patrick Lussier
(1 episode, 2019),
Jen McGowan
(1 episode, 2019),
Jaime Reynoso
(1 episode, 2019),
Gigi Saul Guerrero
(1 episode, 2019),
Christoph Schrewe
(1 episode, 2019), 2019
Set in an altered United States, several unrelated people discover how far they will go to survive a night where all crime is legal for 12 hours....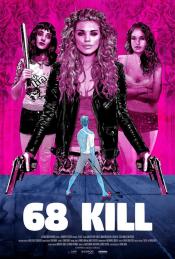 68 Kill
,
Trent Haaga
, 2017
It started with a couple dead bodies and $68,000 in stolen cash. Chip Taylor's girlfriend Liza had the perfect plan to rip off her rich sugar daddy. It should have been an easy in and out kind of deal. Nobody would get hurt and they would come out of it with enough loot to solve their problems. But things started going wrong as soon as they were inside the rich man's house, and for Chip it was only the beginning of the longest, most terrifying...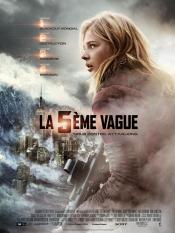 The 5th Wave
,
J Blakeson
, 2016
Four waves of increasingly deadly attacks have left most of Earth decimated. Against a backdrop of fear and distrust, Cassie is on the run, desperately trying to save her younger brother. As she prepares for the inevitable and lethal 5th wave, Cassie teams up with a young man who may become her final hope - if she can only trust him....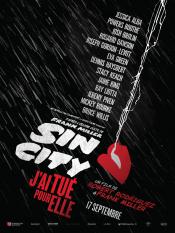 Sin City: A Dame to Kill For
,
Frank Miller
,
Robert Rodriguez
, 2014
The film's plot follows multiple storyline. One is based around A Dame to Kill For which follows Dwight (Clive Owen) and his former love Ava Lord (Rachel Weisz), who betrayed him and ended their relationship for a wealthier man. Ava now returns years later claiming her marriage is abusive and insisting that Dwight help her. After she frames him for the murder of her husband, Dwight, with the help of Marv, seeks to clear his name. Dwight's...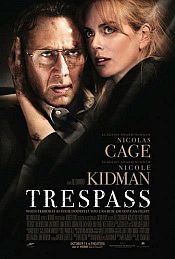 Trespass
,
Joel Schumacher
, 2011
Husband (Cage) and wife (Kidman) are taken hostage by extortionists and a cycle of betrayal and deception emerges in the pressured conditions....