Filmography from : David Markham
Actor :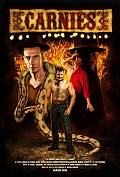 Carnies
,
Brian Corder
, 2010
Carnies follows a traveling sideshow in 1936, when the workers set up their oddities and illusions in another town hit by the Dust Bowl. However, this town is different, as a sinister force begins to kill off the carnies one-by-one. Detective Ellison (Reggie Bannister of 'Phantasm') is put on the case and looks at several of the carnies, including the mysterious carnival owner, Helen (Denise Gosset); the strong man, Virgil (Chris Staviski...
The Last
,
Andy Hill
, 2007
In an excavation in Saudi Arabia, professor Albert Wombot discovers an ancient object of mysterious origins, and hidden within is a powerful secret. After his discovery the professor is brutally murdered and the secret of his mysterious object seems lost forever. Sean Barrister, a former protégé of the late professor, finds himself struggling to hold a job in the aftermath of the dot com bust. One evening, shortly after the murder of the...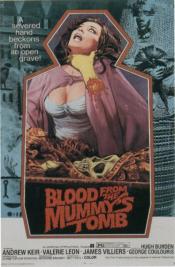 Blood from the Mummy's Tomb
,
Seth Holt
,
Michael Carreras
(uncredited), 1971
On the night before her anniversary, Margaret Fuchs (Valerie Leon) receives an ancient Egyptian ring with a red stone as a birthday gift from her father, Prof. Julian Fuchs (Andrew Keir). Margaret has frequent nightmares about an expedition in Egypt with five members, including her father, finding the tomb of Queen Tera, an evil sorcerer with a severed hand. The members collect the sarcophagus with a totally preserved mummy, the severed hand...