Filmography from : David Sakurai
Actor :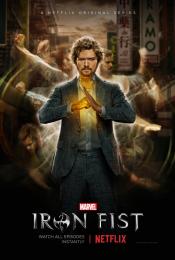 Iron Fist 
,
John Dahl
(2 episodes, 2017),
Farren Blackburn
(1 episode, 2017),
Uta Briesewitz
(1 episode, 2017),
Deborah Chow
(1 episode, 2017),
Andy Goddard
(1 episode, 2017),
Peter Hoar
(1 episode, 2017),
RZA
(1 episode, 2017),
Miguel Sapochnik
(1 episode, 2017),
Tom Shankland
(1 episode, 2017),
Stephen Surjik
(1 episode, 2017),
Kevin Tancharoen
(1 episode, 2017),
Jet Wilkinson
(1 episode, 2017), 2017
Danny Rand returns to New York City after being missing for years, trying to reconnect with his past and his family legacy. He fights against the criminal element corrupting his world around him with his incredible kung-fu mastery and ability to summon the awesome power of the fiery Iron Fist...

The Last Demon Slayer 
,
Shaky González
, 2011
The Last Demonslayer is written by Shaky Gonzalez and Lars Detlefsen and produced by Mikkel Kristensen (Eastern Army) and debuting producer Gabrielle Uweis. On the acting side the film stars David Sakurai (Tour de Force, Through Darkness), Daniell Edwards (Pistoleros, Westbrick Murders), Hector Vega Mauricio (Angel of the Night, Pistoleros), Erik Holmey (Conan the Barbarian, Red Sonja), Kim Sønderholm (Little Big Boy, Sinister Visions), and...
Eastern Army 
,
Philip Th Pedersen
, 2010
In a post-apocalyptic future mankind survives by either killing or hiding. The only hope is that the mythic Eastern Army will one day come and re-build society. A stranger (David Sakurai) arrives at a small settlement to cheat the inhabitants out of food and information by making them believe he is from the army. That ten-year-old Jessica (Mia Dinitzen) believes in him nagues him with guilt. When a gang of killers and their ruthless leader...
No Right Turn 
,
David Noel Bourke
, 2009
...