Filmography from : David Schofield
Actor :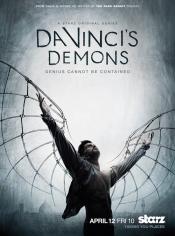 Da Vinci's Demons
,
Peter Hoar
(9 episodes, 2014-2015),
MJ Bassett
(2 episodes, 2013),
David S Goyer
(2 episodes, 2013),
Jamie Payne
(2 episodes, 2013),
Paul Wilmshurst
(2 episodes, 2013),
Jon Jones
(2 episodes, 2014),
Charles Sturridge
(2 episodes, 2014),
Mark Everest
(2 episodes, 2015),
Alex Pillai
(2 episodes, 2015),
Colin Teague
(2 episodes, 2015),
Justin Molotnikov
(1 episode, 2014), 2015
In a world where thought and faith are controlled, one man fights to set knowledge free. The secret history of Leonardo da Vinci's tantalizing life reveals a portrait of a young man tortured by a gift of superhuman genius. He is a heretic intent on exposing the lies of religion. An insurgent seeking to subvert an elitist society. A bastard son who yearns for legitimacy with his father. He finds himself in the midst of a storm that has been...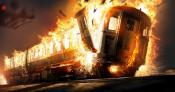 Last Passenger
,
Omid Nooshin
, 2013
Lewis Stevens (Dougray Scott) is an overworked doctor and devoted single dad heading home with his young son on the last train from London. When he strikes up a relationship with a beautiful and flirtatious stranger, Lewis believes life is finally looking up. But events then take a dark turn when Lewis discovers the guard has mysteriously vanished and the brakes have been sabotaged. Unknown to the handful of remaining passengers, a vengeful...
Merlin
,
Jeremy Webb
(15 episodes, 2008-2011),
Alice Troughton
(13 episodes, 2009-2012),
David Moore
(8 episodes, 2008-2010),
Justin Molotnikov
(8 episodes, 2011-2012),
Ashley Way
(5 episodes, 2010-2012),
Ed Fraiman
(3 episodes, 2008),
James Hawes
(3 episodes, 2008),
Metin Hüseyin
(3 episodes, 2009),
Alex Pillai
(3 episodes, 2011),
Stuart Orme
(2 episodes, 2008),
Declan O'Dwyer
(2 episodes, 2012), 2012
Young Merlin is a teenager, discovering and then learning to master his magical gift. Magister Gaius, King Uther Pendragon's learned court physician to whom he's assigned as humble page, teaches him medicine, coaches his magical self-study, and warns him of Uther's strong aversion to magic. Merlin becomes squire to the noble but imprudent crown prince, Arthur, whose fate is linked with Merlin....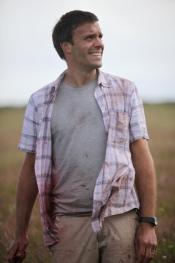 Devil's Bridge
,
Chris Crow
, 2010
Devil's Bridge is a stark, psychological thriller / survival horror. The protagonist Sean's (Joseph Millson) livelihood is on the rocks, so he sets out to meet an underworld specialist who can facilitate an off-the-books solution to his failing business. Heading into the rural isolation of Wales with his friends Adam (Michael Jibson) and Danny (Gary Mavers), Sean finds himself in unknown and deeply alien territory, and they cross paths with...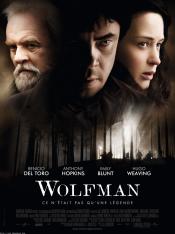 The Wolfman
,
Joe Johnston
, 2010
...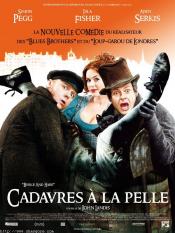 Burke and Hare
,
John Landis
, 2010
WILLIAM BURKE and WILLIAM HARE are scratching out a living in 1830s Edinburgh. After yet another failed business venture, they return to Hare's lodging house to find that their tenant has suddenly died on rent day. As the boys decide how to dispose of the body over a drink, they discover that a corpse can fetch a hefty price. Edinburgh is the centre of the medical universe and the city's doctors are crying out for more cadavers for their...

F
,
Johannes Roberts
, 2010
F is set in a sprawling U.K. comprehensive school after lessons have finished for the day. It tells the story of Robert Anderson, a burned-out, world-weary English teacher, a man who has to face his most terrifying demons. The school comes under relentless attack from a group of bloodthirsty hoodies intent on one thing and one thing only: to spread terror. Anderson must battle these brutal killers, and his deepest fears, in a desperate battle...
Lightning Strikes
,
Gary Jones
, 2009
...
Pirates of the Caribbean: At World's End
,
Gore Verbinski
, 2007
...
Pirates of the Caribbean: Dead Man's Chest
,
Gore Verbinski
, 2006
...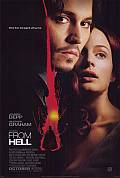 From Hell
,
Albert Hughes
(as The Hughes Brothers),
Allen Hughes
(as The Hughes Brothers), 2001
...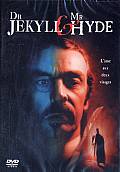 Jekyll & Hyde
,
David Wickes
, 1990
Henry Jekyll is a troubled man. His wife died of pneumonia. He wants his sister-in-law, but her father forbids any contact. And his experiments into the dual nature of man have yielded a personality-splitting drug that he has tested on himself, changing him into an uninhibited brute who seeks violent and undignified pleasures. Jekyll quickly becomes addicted to the sordid freedom induced by the drug. He can commit the most enjoyably revolting...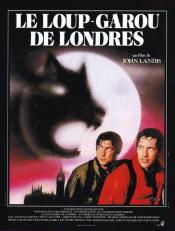 An American Werewolf in London
,
John Landis
, 1981
Two American college students are on a walking tour of Britain and are attacked by a werewolf. One is killed, the other is mauled. The werewolf is killed but reverts to its human form, and the local townspeople are unwilling to acknowledge its existence. The surviving student begins to have nightmares of hunting on four feet at first but then finds that his friend and other recent victims appear to him, demanding that he commit suicide to...