Filmography from : David Somerville
Actor :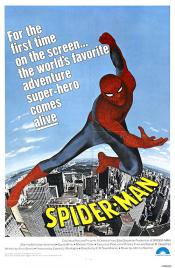 The Amazing Spider-Man
,
Don McDougall
(3 episodes, 1978-1979),
Ron Satlof
(2 episodes, 1978),
EW Swackhamer
(1 episode, 1977),
Tom Blank
(1 episode, 1978),
Cliff Bole
(1 episode, 1978),
Michael Caffey
(1 episode, 1978),
Dennis Donnelly
(1 episode, 1978),
Fernando Lamas
(1 episode, 1978),
Larry Stewart
(1 episode, 1978),
Tony Ganz
(1 episode, 1979),
Joseph Manduke
(1 episode, 1979), 1979
Peter Parker has a laboratory accident that changes his life. He finds himself with greatly increased strength, the ability to stick to walls to climb them without needing hand and footholds and a "spider-sense" (presented in this series as clairvoyance) that allows him to sense danger. Designing a costume and a webshooter that allows him to fire a strong artificial web, he fights crimes as Spider-Man. ...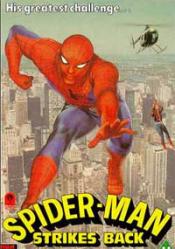 Spider-Man Strikes Back
,
Ron Satlof
, 1978
At the New York State University, one of Peter Parker's tutors has accidentally given three students all the materials they need to create an atomic bomb. While Peter Parker tries to find out what's happened, the police suspect him of the crime, and Peter has to deal with an attractive journalist determined to get an interview with Spider-Man. Then dastardly millionaire Mr. White shows up, and will stop at nothing to get his hands on the atomic...