Filmography from : David Wenham
Actor :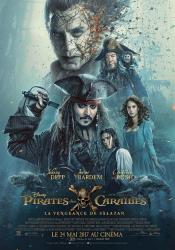 Pirates des Caraïbes - La vengeance de Salazar
,
Joachim Rønning
,
Espen Sandberg
, 2017
Captain Jack Sparrow finds the winds of ill-fortune blowing even more strongly when deadly ghost pirates led by his old nemesis, the terrifying Captain Salazar, escape from the Devil's Triangle, determined to kill every pirate at sea...including him. Captain Jack's only hope of survival lies in seeking out the legendary Trident of Poseidon, a powerful artifact that bestows upon its possessor total control over the seas. ...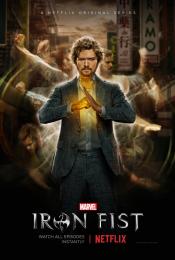 Iron Fist
,
Stephen Surjik
(2 episodes, 2017-2018),
John Dahl
(2 episodes, 2017),
Farren Blackburn
(1 episode, 2017),
Uta Briesewitz
(1 episode, 2017),
Deborah Chow
(1 episode, 2017),
Andy Goddard
(1 episode, 2017),
Peter Hoar
(1 episode, 2017),
RZA
(1 episode, 2017),
Miguel Sapochnik
(1 episode, 2017),
Tom Shankland
(1 episode, 2017),
Kevin Tancharoen
(1 episode, 2017),
Jet Wilkinson
(1 episode, 2017),
Mairzee Almas
(1 episode, 2018),
MJ Bassett
(1 episode, 2018),
Sanford Bookstaver
(1 episode, 2018),
David Dobkin
(1 episode, 2018),
Toa Fraser
(1 episode, 2018),
Julian Holmes
(1 episode, 2018),
Philip John
(1 episode, 2018),
Jonas Pate
(1 episode, 2018),
Rachel Talalay
(1 episode, 2018), 2017
Danny Rand returns to New York City after being missing for years, trying to reconnect with his past and his family legacy. He fights against the criminal element corrupting his world around him with his incredible kung-fu mastery and ability to summon the awesome power of the fiery Iron Fist...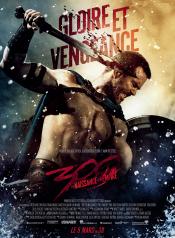 300 : La Naissance d'un empire
,
Noam Murro
, 2014
Based on Frank Miller's upcoming graphic novel "Xerxes" and told in the breathtaking visual style of the blockbuster 300, this new chapter of the epic saga takes the action to a fresh battlefield—on the sea—as Greek general Themistokles (Sullivan Stapleton) attempts to unite all of Greece by leading the charge that will change the course of the war. 300: Rise of an Empire pits Themistokles against the massive invading Persian forces led by...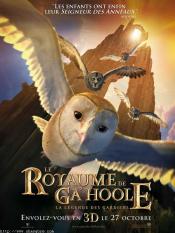 Le royaume de Ga'Hoole - La légende des gardiens
,
Zack Snyder
, 2010
Soren, a young barn owl, is kidnapped by owls of St. Aggie's, ostensibly an orphanage, where owlets are brainwashed into becoming soldiers. He and his new friends escape to the island of Ga'Hoole, to assist its noble, wise owls who fight the army being created by the wicked rulers of St. Aggie's. The film is based on the first three books in the series....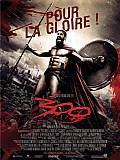 300
,
Zack Snyder
, 2006
King Leonidas and a force of 300 men fight the Persians at Thermopylae in 480 B.C. ...
The Proposition
,
John Hillcoat
, 2005
Rural Australia in the late nineteenth century: Capt. Stanley and his men capture two of the four Burns brothers, Charlie and Mike. Their gang is held responsible for attacking the Hopkins farm, raping pregnant Mrs. Hopkins and murdering the whole family. Arthur Burns, the eldest brother and the gang's mastermind, remains at large has and has retreated to a mountain hideout. Capt. Stanley's proposition to Charlie is to gain pardon and - more...
Van Helsing
,
Stephen Sommers
, 2004
...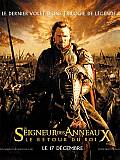 Le Seigneur des anneaux : Le Retour du roi
,
Peter Jackson
, 2003
Aragorn leads the World of Men against Sauron's army to draw the dark lord's gaze from Frodo and Sam who are on the doorstep of Mount Doom with the One Ring....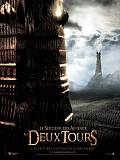 Le Seigneur des anneaux : Les Deux Tours
,
Peter Jackson
, 2002
While Frodo and Sam edge closer to Mordor with the help of the shifty Gollum, the divided fellowship makes a stand against Sauron's new ally, Saruman, and his hordes of Isengard....
Dark City
,
Alex Proyas
, 1998
...
Absolom 2022
,
Martin Campbell
, 1994
The year is 2022, prison systems from all over the world are now run by private corporations and have become business. After being sentenced to life imprisonment for the murder of his commanding officer who ordered him to wipe out innocent people. Convicted soldier John Robbins is dumped on the prison island Absolom (after he refused to execute his cell-mate and assaulted the Warden). On Absolom, convicts are put there to either survive or die....