Filmography from : David Wilmot
Actor :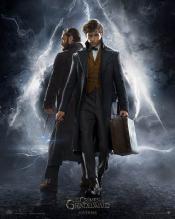 Les Animaux fantastiques : Les Crimes de Grindelwald
,
David Yates
, 2018
The second installment of the "Fantastic Beasts" series set in J.K. Rowling's Wizarding World featuring the adventures of magizoologist Newt Scamander....
Black Sails
,
Steve Boyum
(7 episodes, 2015-2017),
Alik Sakharov
(7 episodes, 2015-2017),
Lukas Ettlin
(5 episodes, 2015-2017),
Stefan Schwartz
(3 episodes, 2015-2016),
Neil Marshall
(2 episodes, 2014),
Sam Miller
(2 episodes, 2014),
Marc Munden
(2 episodes, 2014),
TJ Scott
(2 episodes, 2014),
Clark Johnson
(2 episodes, 2015),
Michael Nankin
(1 episode, 2015),
Rob Bailey
(1 episode, 2016),
Uta Briesewitz
(1 episode, 2017),
Marc Jobst
(1 episode, 2017),
Roel Reiné
(1 episode, 2017),
Jonathan E Steinberg
(1 episode, 2017), 2014
Captain Flint and his pirates, twenty years prior to Robert Louis Stevenson's classic "Treasure Island"....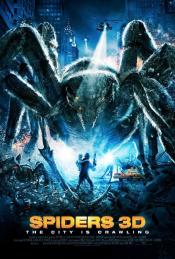 Spiders
,
Tibor Takács
, 2013
After a Soviet space station crashes into a New York City subway tunnel, a species of venomous spiders is discovered, and soon they mutate to gigantic proportions and wreak havoc on the city....
L'Irlandais
,
John Michael McDonagh
, 2011
An unorthodox Irish policeman with a confrontational personality is teamed up with an uptight FBI agent to investigate an international drug-smuggling ring....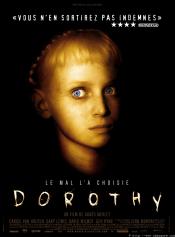 Dorothy
,
Agnès Merlet
, 2008
Psychiatrist Jane Van Dopp (Carice Van Houten, Black Book) has been appointed by the court to travel to a remote island off the Irish coast to work on the case of Dorothy Mills (Jenn Murray, TV's Day of the Triffids), a teenage girl who has been accused of molesting and trying to kill a young baby. After miraculously surviving a car accident, Jane discovers an unwelcoming, deeply religious community mostly ruled by Pastor Ross (Gary Lewis,...
Le roi Arthur
,
Antoine Fuqua
, 2004
...