Filmography from : Davis Roberts
Actor :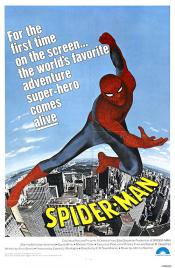 The Amazing Spider-Man
,
Don McDougall
(3 episodes, 1978-1979),
Ron Satlof
(2 episodes, 1978),
EW Swackhamer
(1 episode, 1977),
Tom Blank
(1 episode, 1978),
Cliff Bole
(1 episode, 1978),
Michael Caffey
(1 episode, 1978),
Dennis Donnelly
(1 episode, 1978),
Fernando Lamas
(1 episode, 1978),
Larry Stewart
(1 episode, 1978),
Tony Ganz
(1 episode, 1979),
Joseph Manduke
(1 episode, 1979), 1979
Peter Parker has a laboratory accident that changes his life. He finds himself with greatly increased strength, the ability to stick to walls to climb them without needing hand and footholds and a "spider-sense" (presented in this series as clairvoyance) that allows him to sense danger. Designing a costume and a webshooter that allows him to fire a strong artificial web, he fights crimes as Spider-Man. ...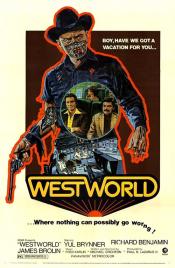 Westworld
,
Michael Crichton
, 1973
An amusement park for rich vacationers. The park provides its customers a way to live out their fantasies through the use of robots that provide anything they want. Two of the vacationers choose a wild west adventure. However, after a computer breakdown, they find that they are now being stalked by a rogue robot gun-slinger....