Filmography from : Dawn Ann Billings
Actor :

Dire Wolf
,
Fred Olen Ray
, 2009
...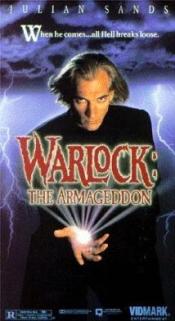 Warlock: The Armageddon
,
Anthony Hickox
, 1993
Every six hundred years, a great evil has the opportunity to escape and unleash Armageddon. A group of five stones has the power to either free the evil, or banish it for another six hundred years. An order of Druids battles with a Warlock determined to unleash his father upon the world....
Future cop 3
,
C Courtney Joyner
, 1992
Jack was just beginning to get his life back together after the last trancer incident. Now he's been timejacked back to 2247 in order to save Angel City from a new wave of trancers. His mission - find the origin of this new wave of trancers, and destroy it. With the help of Lena and R.J., a trancer camp escapee, Jack learns that the new trancer program is government sponsored, and that his usual shoot-everything-that-moves attitude might not...