Filmography from : Dean Copkov
Actor :
Warehouse 13
,
Chris Fisher
(10 episodes, 2010-2013),
Constantine Makris
(9 episodes, 2009-2012),
Tawnia McKiernan
(7 episodes, 2009-2011),
Jack Kenny
(7 episodes, 2010-2014),
Stephen Surjik
(6 episodes, 2009-2011),
Jace Alexander
(2 episodes, 2009),
Vincent Misiano
(2 episodes, 2009),
Michael W Watkins
(2 episodes, 2009),
Millicent Shelton
(2 episodes, 2011-2013),
Michael McMurray
(2 episodes, 2012-2014),
Howard Deutch
(2 episodes, 2012-2013),
Ken Girotti
(1 episode, 2009),
Eric Laneuville
(1 episode, 2009),
Matt Earl Beesley
(1 episode, 2010),
Stephen Cragg
(1 episode, 2010),
Anton Cropper
(1 episode, 2010),
Jeremiah S Chechik
(1 episode, 2011),
Jay Chandrasekhar
(1 episode, 2012),
Andrew Seklir
(1 episode, 2012),
Matthew Hastings
(1 episode, 2013),
Jennifer Lynch
(1 episode, 2013),
Larry Teng
(1 episode, 2013),
Matt Birman
(1 episode, 2014),
Robert Duncan McNeill
(1 episode, 2014), 2014
After saving the life of the President in Washington D.C., a pair of U.S Secret Service agents are whisked away to a covert location in South Dakota that houses supernatural objects that the Regents, an Authority above and outside any government, have collected over the centuries. Their new assignment: retrieve any lost objects and investigate reports of new ones....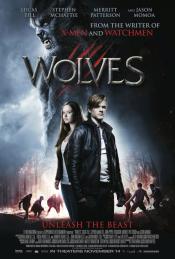 Wolves
,
David Hayter
, 2014
The coming-of-age story of Cayden Richards. Forced to hit the road after the murder of his parents, Cayden wanders, lost, without purpose... Until he meets a certifiable lunatic named Wild Joe, who sets him on a path to the ominous town of Lupine Ridge, to hunt down the truths of his history. But in the end, who's really hunting whom?...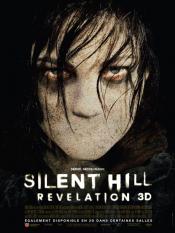 Silent Hill: Revelation
,
MJ Bassett
(as Michael J Bassett), 2012
Heather Mason and her father have been on the run, always one step ahead of dangerous forces that she doesn't fully understand, Now on the eve of her 18th birthday, plagued by horrific nightmares and the disappearance of her father, Heather discovers she's not who she thinks she is. The revelation leads her deeper into a demonic world that threatens to trap her forever....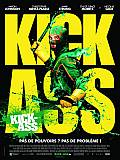 Kick-Ass
,
Matthew Vaughn
, 2010
Dave Lizewski is an unnoticed high school student and comic book fan with a few friends and who lives alone with his father. His life is not very difficult and his personal trials not that overwhelming. However, one day he makes the simple decision to become a super-hero even though he has no powers or training....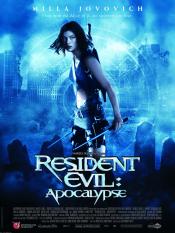 Resident Evil: Apocalypse
,
Alexander Witt
, 2004
Alice awakens from a terrible sleep to find her worst fears realized--the bloodthirsty Undead, which she and the now-annihilated squad of elite military fought to destroy, have been unleashed on the city that surrounds the secret facility of the Umbrella Corporation. Discovering she was an Umbrella experiment, Alice has been bio-genetically enhanced with new strengths, senses and dexterity--and she will need them. In the heart of the ravaged...