Filmography from : Declan Hannigan
Actor :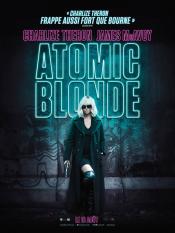 Atomic Blonde 
,
David Leitch
, 2017
The crown jewel of Her Majesty's Secret Intelligence Service, Agent Lorraine Broughton (Theron) is equal parts spycraft, sensuality and savagery, willing to deploy any of her skills to stay alive on her impossible mission. Sent alone into Berlin to deliver a priceless dossier out of the destabilized city, she partners with embedded station chief David Percival (James McAvoy) to navigate her way through the deadliest game of spies....
Spectral 
,
Nic Mathieu
, 2016
A sci-fi/thriller story centered on a special-ops team that is dispatched to fight supernatural beings....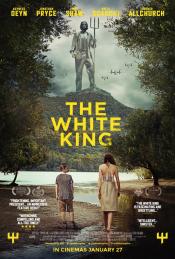 The White King 
,
Alex Helfrecht
,
Jörg Tittel
, 2016
Djata is a care-free 12-year-old growing up in a brutal dictatorship shut off from the outside world. When the government imprisons his father, Peter, and Djata and his mother Hannah are labeled traitors, the boy will not rest until he sees his father again. ...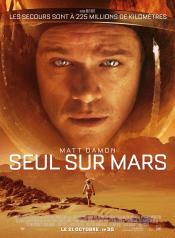 The Martian
,
Ridley Scott
, 2015
During a manned mission to Mars, Astronaut Mark Watney is presumed dead after a fierce storm and left behind by his crew. But Watney has survived and finds himself stranded and alone on the hostile planet. With only meager supplies, he must draw upon his ingenuity, wit and spirit to subsist and find a way to signal to Earth that he is alive. Millions of miles away, NASA and a team of international scientists work tirelessly to bring "the...
Painkiller Jane 
,
Matthew Hastings
(6 episodes, 2007),
Michael Robison
(5 episodes, 2007),
Farhad Mann
(3 episodes, 2007),
Peter DeLuise
(2 episodes, 2007),
Brent-Karl Clackson
(1 episode, 2007),
Nick Copus
(1 episode, 2007),
JB Sugar
(1 episode, 2007),
David Tennant
(1 episode, 2007),
William Waring
(1 episode, 2007),
Paul Ziller
(1 episode, 2007), 2007
Jane Vasco is a DEA agent recruited by a covert government agency that hunts genetically enhanced individuals. She discovers that she can heal rapidly from any injury and begins to investigate the source of her powers. ...