Filmography from : Dennis Cole
Actor :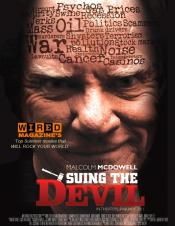 Suing the Devil
,
Timothy A Chey
(as Tim Chey), 2011
Luke O'Brien (newcomer Bart Bronson), a washed-up janitor turned night law student, decides to sue Satan (Malcolm McDowell) for $8 trillion dollars. On the last day before Luke files a default judgment, Satan appears to defend himself. On Satan's legal team are 10 of the country's best trial lawyers. The entire world watches on Legal TV to see who will win the Trial of the Century....
Threat
,
Matt Pizzolo
, 2006
THREAT revolves around a street riot in NYC's Lower East Side. At the center of the riot are two friends (a homeless straightedge punk named Jim and a hip hop revolutionary father named Fred) who inadvertently cause the riot when they bring their street tribes together and fail to avoid a conflict that quickly spirals out of control. As the characters struggle through the chaos, some seeking to stop the violence and others seeking to escalate...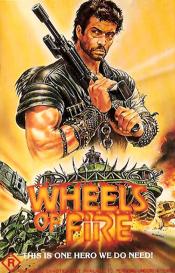 Wheels of Fire
,
Cirio H Santiago
, 1985
The Future is now. There are no rules and no place to hide from the deadly Highway Warriors who ravage the roads in machines of destruction....