Filmography from : Dennis Price
Actor :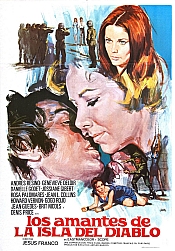 Quartier de femmes
,
Jesús Franco
(as Jesus Franco), 1973
A lawyer finds out that a young couple convicted of murder was in fact framed for the crime and goes to the prison with the hope of freeing them and learns the events that happened to the two from a fellow prisoner who helped them escape....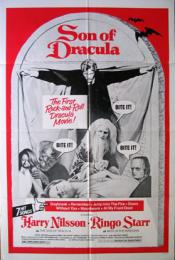 Son of Dracula
,
Freddie Francis
, 1973
Due to be crowned King of the Netherworld by his mentor Merlin the Magician at a monster's convention Count Downe, the son of Count Dracula, falls in love with the beautiful but human Amber and finds himself in conflict with Baron Frankenstein who is vying for the same honorary title....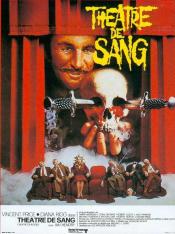 Théâtre de sang
,
Douglas Hickox
, 1973
A Shakespearean actor takes poetic revenge on the critics who denied him recognition....
Les Expériences érotiques de Frankenstein
,
Jesús Franco
(as Jess Franco), 1973
...
La Griffe de Frankenstein
,
Antony Balch
, 1973
A young singer from a very seventies band decides he needs a vacation, so he travels to a creepy mansion in the heart of rural England to have all his inhibitions removed. He meets up with a sweet innocent girl who is travelling there to meet her aunt, who turns out to be a nasty matron type person. Eventually, they arrive to discover nearly all the other hospital inhabitants to be under some kind of mind control, with big scars on their heads....
La malédiction de Frankenstein ou les expériences érotiques de Frankenstein
,
Jesús Franco
, 1972
Dracula kills another innocent victim and Dr. Seward decides it's time to wipe him off the face of the earth. Armed with a hammer and a wooden stake, he arrives at Castle Dracula and duly dispatches the vampire Count. Next day, however, Dr. Frankenstein arrives with his assistant, Morpho, and a large crate containing the monster. Using the blood of a pub singer who has been abducted by his creation, the doctor brings Dracula back to life and...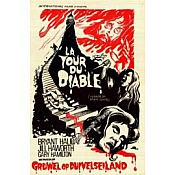 La Tour du diable
,
Jim O'Connolly
, 1972
Some experienced and accustomed archeologists are searching for an old and mystic Phoenician treasure. But they get surprised by a series of mysterical assassinations......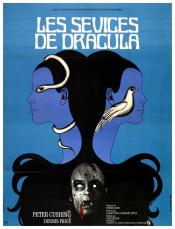 Les Sévices de Dracula
,
John Hough
, 1971
In nineteenth century middle-Europe, orphaned teenage twins Maria and Frieda go to live with their uncle Gustav Weil, who heads the Brotherhood, a vigilante group trying to stamp out vampirism. But their methods are random and misplaced and the only result is a terrorised populace. The real threat lies with Count Karnstein, and although the twins seem outwardly to be identical, Frieda finds herself much more drawn than her sister to the Count's...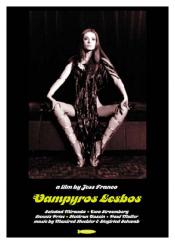 L'héritière de Dracula
,
Jesús Franco
(as Franco Manera), 1971
Linda is a young American lawyer, working in a law office in Istanbul. During the night, she has passionate dreams in which a sexy brunette harasses, and makes love to her, from which she's unable to defend herself. A minor case about an inheritance forces her to travel to one of the small islands off the Turkish coast. Then, her nightmares come upon her - in a lively manner....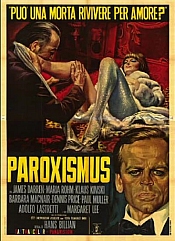 Paroxismus
,
Jesús Franco
(as Jess Franco), 1969
In Istanbul, a jazz trumpeter pulls the murdered body of a young woman from the surf. He remembers her from the night before, when he saw her at a millionaire playboy's party and then later watched as she was assaulted by the party's host and two of his friends. In confusion, Jimmy, the musician, leaves for Rio where he finds the sympathetic ear of Rita, a singer who invites him to live with her and helps him recover his equilibrium and his...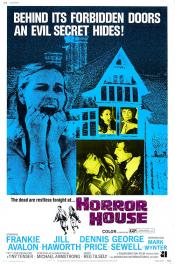 La maison de l'épouvante
,
Michael Armstrong
, 1969
A group of sixties teenagers bored with the party they're at drive out to a deserted old mansion, but their laughter turns to fear when one of them is killed in a frenzied knife attack. Another of them persuades the rest that they should solve the murder themselves rather than go to the police, not surprisingly opening the way to further carnage. ...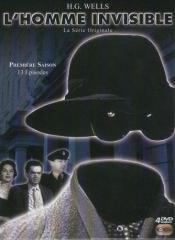 The Invisible Man
,
CM Pennington-Richards
(11 episodes, 1958-1959),
Peter Maxwell
(9 episodes, 1959),
Quentin Lawrence
(6 episodes, 1959),
Ralph Smart
(2 episodes, 1958-1959), 1958
British scientist Peter Brady, while working on an invisibility formula, suffers a tragic accident which turns himself invisible. Unfortunately, there is no antidote, so, while working on a method to regain his visibility, he undertakes missions for his government stopping bad guys....