Filmography from : Deobia Oparei
Actor :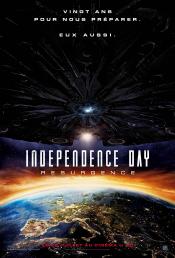 Independence Day: Resurgence
,
Roland Emmerich
, 2016
We always knew they were coming back. After 'Independence Day' redefined the event movie genre, the next epic chapter delivers global spectacle on an unimaginable scale. Using recovered alien technology, the nations of Earth have collaborated on an immense defense program to protect the planet. But nothing can prepare us for the aliens' advanced and unprecedented force. Only the ingenuity of a few brave men and women can bring our world back...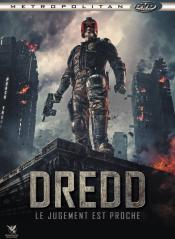 Dredd
,
Pete Travis
, 2012
The future America is an irradiated waste land. On its East Coast, running from Boston to Washington DC, lies Mega City One - a vast, violent metropolis where criminals rule the chaotic streets. The only force of order lies with the urban cops called "Judges" who possess the combined powers of judge, jury and instant executioner. Known and feared throughout the city, Dredd is the ultimate Judge, challenged with ridding the city of its latest...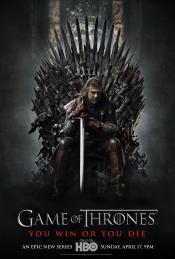 Game of Thrones
,
David Nutter
(9 episodes, 2012-2019),
Alan Taylor
(7 episodes, 2011-2017),
Alex Graves
(6 episodes, 2013-2014),
Miguel Sapochnik
(6 episodes, 2015-2019),
Mark Mylod
(6 episodes, 2015-2017),
Jeremy Podeswa
(6 episodes, 2015-2017),
Daniel Minahan
(5 episodes, 2011-2013),
Alik Sakharov
(4 episodes, 2012-2014),
Michelle MacLaren
(4 episodes, 2013-2014),
Brian Kirk
(3 episodes, 2011),
David Benioff
(2 episodes, 2013-2019),
DB Weiss
(2 episodes, 2013-2019),
Timothy Van Patten
(2 episodes, 2011),
Neil Marshall
(2 episodes, 2012-2014),
David Petrarca
(2 episodes, 2012),
Michael Slovis
(2 episodes, 2015),
Jack Bender
(2 episodes, 2016),
Daniel Sackheim
(2 episodes, 2016),
Matt Shakman
(2 episodes, 2017), 2011
In the mythical continent of Westeros, several powerful families fight for control of the Seven Kingdoms. As conflict erupts in the kingdoms of men, an ancient enemy rises once again to threaten them all. Meanwhile, the last heirs of a recently usurped dynasty plot to take back their homeland from across the Narrow Sea....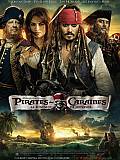 Pirates des Caraïbes : La fontaine de jouvence
,
Rob Marshall
, 2011
In "On Stranger Tides," Captain Jack Sparrow crosses paths with a woman from his past (Cruz), and he's not sure if it's love--or if she's a ruthless con artist who's using him to find the fabled Fountain of Youth. When she forces him aboard the Queen Anne's Revenge, the ship of the formidable pirate Blackbeard (McShane), Jack finds himself on an unexpected adventure in which he doesn't know who to fear more: Blackbeard or the woman from his past....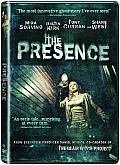 The Presence
,
Tom Provost
, 2010
In this darkly romantic ghost story, a woman (Academy Award Winner Mira Sorvino) travels to an isolated cabin where she finds herself stalked by an apparition (Shane West, "A Walk To Remember") who has come to inhabit her space as his own. With the unexpected arrival of the woman's boyfriend (Golden Globe nominee Justin Kirk, "Weeds"), the dark spirit's haunting grows more obsessive. Soon the woman begins to exhibit weirdly irrational behavior...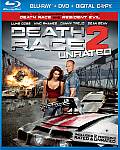 Death Race 2
,
Roel Reiné
, 2010
In the very near future, the United States economy begins to decline and violent crime starts to spiral out of control. To contain the growing criminal population, a vast network of for-profit, private prisons springs up, creating a lawless subculture ruled by gangs, cold-blooded killers and sociopaths. The worst of these prisons is Terminal Island. Convicted cop-killer Carl Lucas arrives on the Island to serve his life sentence just as...
Doom
,
Andrzej Bartkowiak
, 2005
...
Dark City
,
Alex Proyas
, 1998
...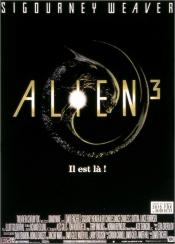 Alien³
,
David Fincher
, 1992
...