Filmography from : Dermot Mulroney
Actor :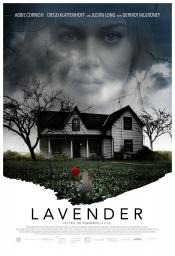 Lavender 
,
Ed Gass-Donnelly
, 2016
A photographer (Abbie Cornish) in a failing marriage suffers severe memory loss after a traumatic accident. Strange clues among her photos suggest she may be responsible for the deaths of family members she never knew she had. A concerned psychiatrist (Justin Long) tries to help her recover lost memories....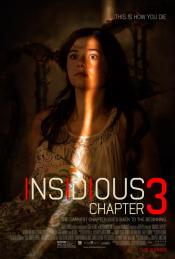 Insidious: Chapter 3
,
Leigh Whannell
, 2015
A prequel set before the haunting of the Lambert family that reveals how gifted psychic Elise Rainier reluctantly agrees to use her ability to contact the dead in order to help a teenage girl who has been targeted by a dangerous supernatural entity....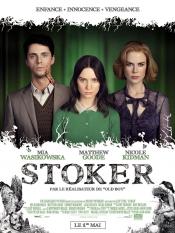 Stoker 
,
Chan-wook Park
, 2013
After India's father dies, her Uncle Charlie, who she never knew existed, comes to live with her and her unstable mother. She comes to suspect this mysterious, charming man has ulterior motives and becomes increasingly infatuated with him....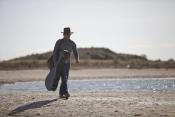 The Rambler 
,
Calvin Reeder
, 2013
After being released from prison, a man known as The Rambler (Mulroney) stumbles upon a strange mystery as he attempts a dangerous journey through treacherous back roads and small towns en route to reconnecting with his long lost brother....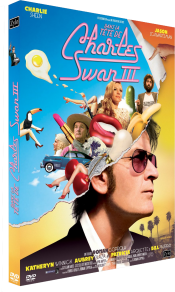 A Glimpse Inside the Mind of Charles Swan III
,
Roman Coppola
, 2012
A graphic designer's enviable life slides into despair when his girlfriend breaks up with him....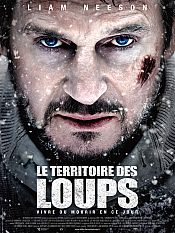 The Grey
,
Joe Carnahan
, 2011
In The Grey, Liam Neeson leads an unruly group of oil-rig roughnecks when their plane crashes into the remote Alaskan wilderness. Battling mortal injuries and merciless weather, the survivors have only a few days to escape the icy elements – and a vicious pack of rogue wolves on the hunt – before their time runs out....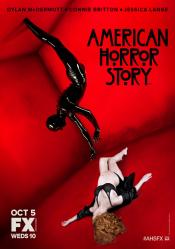 American Horror Story 
,
Bradley Buecker
(18 episodes, 2011-2017),
Alfonso Gomez-Rejon
(12 episodes, 2011-2014),
Michael Uppendahl
(9 episodes, 2011-2016),
Loni Peristere
(5 episodes, 2014-2015),
Michael Goi
(4 episodes, 2015-2016),
Ryan Murphy
(3 episodes, 2011-2015),
Michael Lehmann
(3 episodes, 2011-2013),
David Semel
(3 episodes, 2011-2012),
Howard Deutch
(3 episodes, 2013-2014),
Gwyneth Horder-Payton
(3 episodes, 2016-2017),
Jeremy Podeswa
(2 episodes, 2012-2013),
Michael Rymer
(2 episodes, 2012-2013),
Angela Bassett
(2 episodes, 2016-2017),
Jennifer Lynch
(2 episodes, 2016-2017),
Miguel Arteta
(1 episode, 2011),
Tim Hunter
(1 episode, 2011),
John Scott
(1 episode, 2011),
Craig Zisk
(1 episode, 2013),
Anthony Hemingway
(1 episode, 2014),
Nelson Cragg
(1 episode, 2016),
Marita Grabiak
(1 episode, 2016),
Elodie Keene
(1 episode, 2016),
Alexis Ostrander
(1 episode, 2016),
Barbara Brown
(1 episode, 2017),
Rachel Goldberg
(1 episode, 2017),
Liza Johnson
(1 episode, 2017),
Maggie Kiley
(1 episode, 2017), 2011
A family of three move from Boston to Los Angeles as a means of reconciling their past anguish. They move to a restored mansion, unaware that the home is haunted. ...
Abduction
,
John Singleton
, 2011
A thriller centered on a young man who sets out to uncover the truth about his life after finding his baby photo on a missing persons website....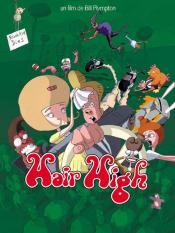 Hair High 
,
Bill Plympton
, 2004
"Hair High" is a gothic high-school comedy with a "Carrie"-like story. Cherri and Rod are the high-school king and queen and they justifiably rule their domain. Spud, the new kid in town, accidentally offends both Cherri and Rod and so is forced to become Cherri's slave. Naturally, they immediately hate each other, but of course later they fall in love. Cherri and Spud secretly decide to go to the prom together, and on prom night a rejected Rod...
Copycat 
,
Jon Amiel
, 1995
...