Filmography from : Diana Lorys
Actor :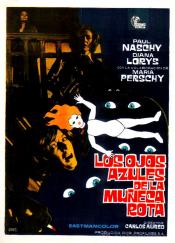 Los ojos azules de la muñeca rota
,
Carlos Aured
, 1974
An ex-convict, troubled by dreams that he strangles women, is hired as the caretaker on an estate owned by three very strange sisters. Soon after his arrival, a serial killer begins slaughtering blonde, blue-eyed women - and leaving their eyeballs in a bowl of water. ...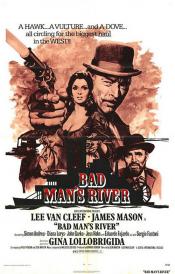 El hombre de Río Malo
,
Eugenio Martín
(as Gene Martin), 1971
Robber Roy King loses his wife, Alicia, to revolutionary Montero. Despite their rivalry they collaborate in an attempt to rob the Mexican government of one million dollars...
Les cauchemars naissent la nuit
,
Jesús Franco
(as Jess Franco), 1970
Two exotic dancers embark on a erotic friendship which takes a turn when one of them begins having recurring nightmares of her killing people in which the line between realty and fantasy begins to blur to the most extreme....
Il trono di fuoco
,
Jesús Franco
(as J Frank Manera), 1970
...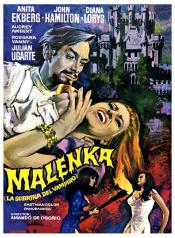 Malenka
,
Amando de Ossorio
, 1969
A beautiful virgin inherits a castle, but when she arrives at it, she finds that the inhabitants include a strange nobleman and a bevy of beautiful women she suspects may be vampires....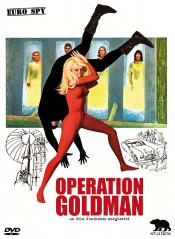 Operazione Goldman
,
Antonio Margheriti
(as Anthony Dawson), 1966
A U.S. agent goes undercover as a rich playboy to stop a madman from destroying a NASA moon project....
Gritos en la noche
,
Jesús Franco
, 1962
...