Filmography from : Dick Warlock
Actor :
Spider-Man
,
Sam Raimi
, 2002
...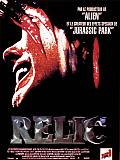 Relic
,
Peter Hyams
, 1997
Penelope Ann Miller stars as Dr. Margo Green, an evolutionary biologist at Chicago's Field Museum of Natural History who receives a shipment of artifacts from a colleague performing fieldwork in Brazil. Among the contents are leaves containing a rare fungus that, unknown to Green or anyone else, attracts the palate of a rapidly mutating, lizard-like monster called Kothoga that has stowed away on a Brazilian freighter and has found a subterranean...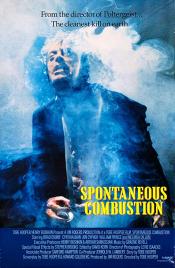 Spontaneous Combustion
,
Tobe Hooper
, 1990
A young man finds out that his parents had been used in an atomic-weapons experiment shortly before he was born, and that the results have had some unexpected effects on him....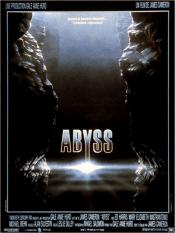 Abyss
,
James Cameron
, 1989
...
Remote Control
,
Jeff Lieberman
, 1988
A video store clerk stumbles onto an alien plot to take over earth by brainwashing people with a bad '50s science fiction movie. He and his friends race to stop the aliens before the tapes can be distributed world-wide....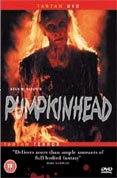 Le démon d'Halloween
,
Stan Winston
, 1988
A man conjures up a gigantic vengeance demon called Pumpkinhead to destroy the teenagers who accidentally killed his son....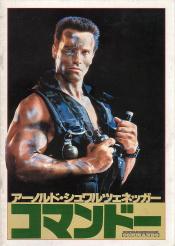 Commando
,
Mark L Lester
, 1985
A retired elite Black Ops Commando launches a one man war against a group of South American criminals who have kidnapped his daughter to blackmail him into starting a revolution and getting an exiled dictator back into power....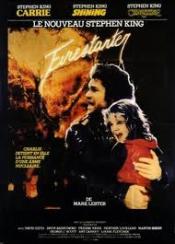 Firestarter
,
Mark L Lester
, 1984
A couple who participated in a potent medical experiment gain telekinetic ability and then have a child who is pyrokinetic....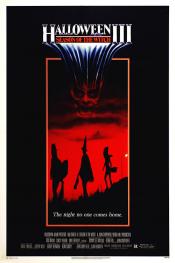 Halloween III : Le Sang du sorcier
,
Tommy Lee Wallace
, 1982
An apparent murder-suicide in a hospital emergency room leads to an investigation by the on-call doctor, which reveals a plot by an insane toymaker to kill as many people as possible during Halloween through an ancient Celtic ritual involving a stolen boulder from Stonehenge and Halloween masks....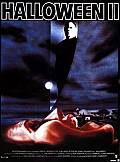 Halloween II
,
Rick Rosenthal
, 1981
...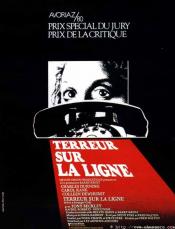 Terreur sur la ligne
,
Fred Walton
, 1979
A psychopathic killer terrorizes a babysitter, then returns seven years later to menace her again....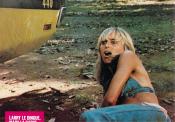 Larry le dingue, Mary la garce
,
John Hough
, 1974
...