Filmography from : Dileep Rao
Actor :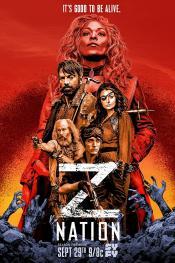 Z Nation
,
Abram Cox
(11 episodes, 2014-2018),
Dan Merchant
(10 episodes, 2015-2018),
John Hyams
(9 episodes, 2014-2015),
Alexander Yellen
(8 episodes, 2015-2018),
Jodi Binstock
(4 episodes, 2015-2018),
Juan Mas
(4 episodes, 2015-2018),
JD McKee
(4 episodes, 2015-2018),
Jennifer Derwingson
(3 episodes, 2016-2018),
Rachel Lee Goldenberg
(2 episodes, 2014-2015),
Tim Andrew
(2 episodes, 2014),
Luis Prieto
(2 episodes, 2014),
Steve Graham
(2 episodes, 2017-2018),
Nick Lyon
(1 episode, 2014),
Michael Robison
(1 episode, 2014),
Youssef Delara
(1 episode, 2016),
Andrew Drazek
(1 episode, 2016),
Keith Allan
(1 episode, 2017),
Stuart Acher
(1 episode, 2018),
Jared Briley
(1 episode, 2018), 2014
Three years after the zombie virus has gutted the country, a team of everyday heroes must transport the only known survivor of the plague from New York to California, where the last functioning viral lab waits for his blood....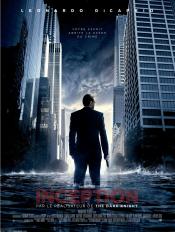 Inception
,
Christopher Nolan
, 2010
Dom Cobb is a skilled thief, the absolute best in the dangerous art of extraction, stealing valuable secrets from deep within the subconscious during the dream state, when the mind is at its most vulnerable. Cobb's rare ability has made him a coveted player in this treacherous new world of corporate espionage, but it has also made him an international fugitive and cost him everything he has ever loved. Now Cobb is being offered a chance at...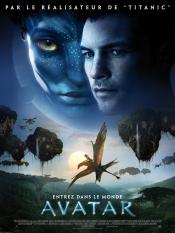 Avatar
,
James Cameron
, 2009
"Avatar," a live action film with a new generation of special effects, takes us to a spectacular world beyond imagination, where a reluctant hero embarks on a journey of redemption and discovery as he leads an epic battle to save a civilization. James Cameron, the Oscar-winning director of "Titanic," first conceived the film years ago, when the means to realize his vision did not yet exist. Now, after four years of actual production work,...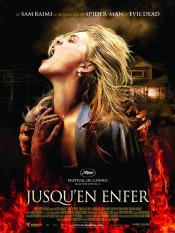 Jusqu'en enfer
,
Sam Raimi
, 2009
DRAG ME TO HELL tells the story of Christine Brown (Alison Lohman), an ambitious L.A. loan officer with a charming boyfriend, Professor Clay Dalton (Justin Long). Life is good until the mysterious Mrs. Ganush (Lorna Raver) enters their lives…and everything begins to unravel. When her loan is denied and she loses her house, the shamed Mrs. Ganush places the powerful curse of the Lamia on Christine, transforming her life into a living...