Filmography from : Diora Baird
Actor :

Transit
,
Antonio Negret
, 2012
The film is about a band of thieves on the run from a bank robbery and the suburban family they come across during their escape. When the criminals stash their stolen money in the family's SUV at a rest stop, the road trippers unwittingly draw the murderous band of outlaws on their trail....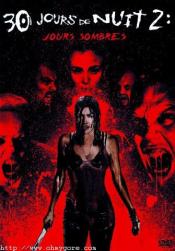 30 Days of Night: Dark Days
,
Ben Ketai
, 2010
It's been almost a year since the Alaskan town of Barrow's population was decimated by vampires during its annual month-long sunset. Riddled with grief over the death of her husband, bound by nightmares and void of all emotions beyond hate and sorrow, Stella (Sanchez) has spent the past months traveling the world, trying to convince others that vampires exist. Met with skepticism and laughter, Stella is ready to throw in the towel when a...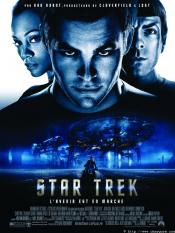 Star Trek
,
JJ Abrams
, 2009
From the first scene the Star Trek universe as we knew it has changed forever. Kirk is now an angry wayward young man looking for trouble. He fights with Starfleet cadets in Iowa when a Capt. Pike takes an interest in him, finding out he's the only 'genius level repeat offender in the Midwest'. Pike dares Kirk to join Starfleet, goading him with the legacy of his father. A young Spock is tortured over his mixed heritage, the emotions he fights...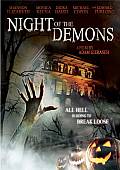 Night of the Demons
,
Adam Gierasch
, 2009
Maddie and her girlfriends are partying at the notorious Broussard Mansion in New Orleans But during the wild sex-and-drugs abandon it becomes clear supernatural forces are at work. The mansion is home to demons that need to possess seven vessels to break free of an ancient curse. Can Maddie make it through the night and keep evil forces from spreading into the world?...
Stan Helsing
,
Bo Zenga
, 2009
It's Halloween night, and slacker video clerk Stan Helsing along with his insanely sexy ex-girlfriend , best buddy and an exotic dancer/'massage therapist' - detours into a town cursed by the biggest monsters in movie history: Freddy, Jason , Pinhead , Leatherface , Chucky , & Michael Myers....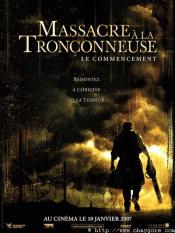 The Texas Chainsaw Massacre: The Beginning
,
Jonathan Liebesman
, 2006
Prequal to the 2003 version of 'Texas Chainsaw Massacre' is set in 1969, the height of the Vietnam War. Two young men are spending a last weekend with their girlfriends before being shipped overseas to the war. At the same time in a small Texas town, the only major business (a meat-packing plant and slaughterhouse) goes out of business forcing the town's inhabitants to move on to greener pastures. One of the men who works in the plant is Thomas...