Filmography from : Don Shanks
Actor :
I'll Always Know What You Did Last Summer
,
Sylvain White
, 2006
On July 4th, in the small Broken Ridge, Colorado, the teenagers Colby, his girlfriend Amber and their friends Zoe, Roger and PJ play a prank with the legend of the Fisherman that kills teenagers with dirty little secrets with his hook in an entertaining park. However, when PJ jumps with his skateboard, there is an unexpected accident and PJ dies. The group stays together and makes a covenant to keep their secret. One year later, Amber receives...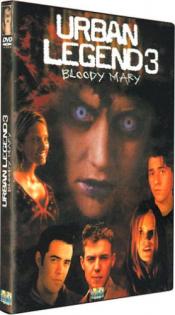 Urban Legends: Bloody Mary
,
Mary Lambert
, 2005
On Homecoming night, Samantha (Mara), Gina (McCormick), and Mindy (Rulin) are having a slumber party at Sam's house due to being black-listed by the sexy football players. Since the dance and game are out of the question, the trio stays up and entertains themselves with Urban Legends..all leading up to BLOODY MARY. With nothing better to do and a whole night to waste, Sam chants "Bloody Mary." Her friends laugh... "Bloody Mary." More laughter....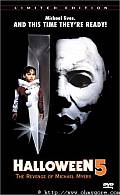 Halloween 5: The Revenge of Michael Myers
,
Dominique Othenin-Girard
(as Dominique Otherin-Girard), 1989
...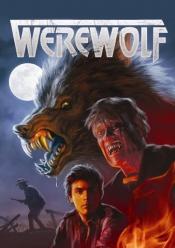 Werewolf
,
James Darren
(8 episodes, 1987-1988),
David Hemmings
(8 episodes, 1987-1988),
Larry Shaw
(3 episodes, 1987),
Rob Bowman
(2 episodes, 1987-1988),
Lyndon Chubbuck
(2 episodes, 1987),
Richard A Colla
(2 episodes, 1988),
Bob Bralver
(1 episode, 1987),
Sidney Hayers
(1 episode, 1987),
Guy Magar
(1 episode, 1987),
Jon Paré
(1 episode, 1988), 1988
Young Eric has been bitten by a werewolf. However, he's not particularly thrilled by this turn of affairs and wishes to escape his curse. To do so, he must find and kill the founder of his particular werewolf clan. The series traces his efforts to (A) track down the founder; (B) keep from hurting innocent lives due to his lycanthropy; and (C) stay one step ahead of folks who wish to kill him due to his werewolf nature. ...
Silent Night, Deadly Night 2
,
Lee Harry
, 1987
...
Silent Night, Deadly Night
,
Charles E Sellier Jr
, 1984
...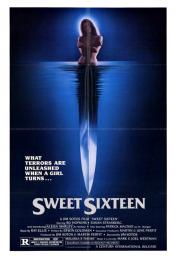 Sweet Sixteen
,
Jim Sotos
, 1983
A beautiful lonely girl named Melissa tries to make new friends from a town she's currently living in. The only problem is, each of the boys that she spends time with end up brutally murdered. Her sixteenth birthday is on the way, but Melissa turns out to be a suspect when it seems she's the last person who has seen her boyfriends alive. ...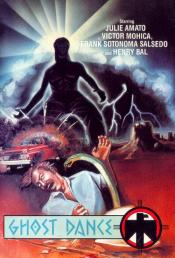 The Ghost Dance
,
Peter F Buffa
, 1982
The spirit of a long-dead warrior possesses the body of an Indian medicine man and turns him into a homicidal maniac. It's late afternoon on the Arizona desert as workers unearth an Indian body. Dr.Kay Foster (Julie Amato), the director of anthropology at a local university supervises the dig. She finds the remains of an ancient Indian warlord known as Nahaluh. That sinister night an Indian scavenger, Aranjo (Henry Bal) creeps into the...