Filmography from : Don Steele
Actor :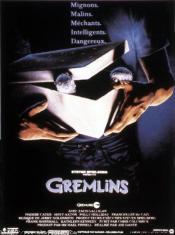 Gremlins
,
Joe Dante
, 1984
Minature green monsters tear through the small town of Kingston Falls. Hijinks ensue as a mild-mannered bank teller releases these hideous loonies after gaining a new pet and violating two of three simple rules: No water (violated), no food after midnight (violated), and no bright light. Hilarious mayhem and destruction in a town straight out of Norman Rockwell. So, when your washing machine blows up or your TV goes on the fritz, before you call...

La course à la mort de l'an 2000
,
Paul Bartel
, 1975
In the near future the ultimate sporting event is the deathrace. Contestants get score points for running people down as they speed across the country. The sport has crazed fans who sacrifice themselves to the drivers. An overt agency is trying to bring an end to the immoral deathrace and has infiltrated one of their followers in to the race as a navigator. In the end of the race the lives of the competitors, the President and the deathrace...