Filmography from : Donald M Krause
Actor :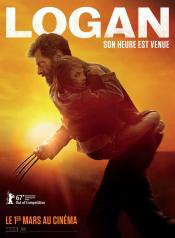 Logan
,
James Mangold
, 2017
In 2029 the mutant population has shrunken significantly and the X-Men have disbanded. Logan, whose power to self-heal is dwindling, has surrendered himself to alcohol and now earns a living as a chauffeur. He takes care of the ailing old Professor X whom he keeps hidden away. One day, a female stranger asks Logan to drive a girl named Laura to the Canadian border. At first he refuses, but the Professor has been waiting for a long time for her...
Geostorm
,
Dean Devlin
, 2017
When catastrophic climate change endangers Earth's very survival, world governments unite and create the Dutch Boy Program: a world wide net of satellites, surrounding the planet, that are armed with geoengineering technologies designed to stave off the natural disasters. After successfully protecting the planet for two years, something is starting to go wrong. Two estranged brothers are tasked with solving the program's malfunction before a...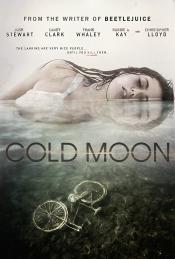 Cold Moon
,
Griff Furst
, 2016
In a sleepy southern town, the Larkin family suffers a terrible tragedy. Now the Larkin's are about to endure another: Traffic lights blink an eerie warning, a ghostly visage prowls in the streets, and graves erupt from the local cemetery in an implacable march of terror . . . And beneath the murky surface of the river, a shifting, almost human shape slowly takes form to seek a terrible vengeance....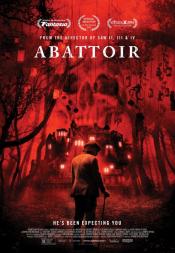 Abattoir
,
Darren Lynn Bousman
, 2016
Abattoir centers on a real estate reporter (Jessica Lowndes) who unearths an urban legend about a house being built from rooms where horrific tragedies have occurred. The investigation ultimately leads her and ex-lover Detective Declan Grady (Joe Anderson) to the enigmatic Jebediah Crone (Dayton Callie) and the answer to the question, "How do you build a haunted house?"...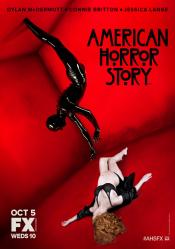 American Horror Story
,
Bradley Buecker
(22 episodes, 2011-2019),
Alfonso Gomez-Rejon
(12 episodes, 2011-2014),
Michael Uppendahl
(9 episodes, 2011-2016),
Loni Peristere
(7 episodes, 2014-2019),
Gwyneth Horder-Payton
(6 episodes, 2016-2019),
Jennifer Lynch
(5 episodes, 2016-2019),
Michael Goi
(4 episodes, 2015-2016),
Ryan Murphy
(3 episodes, 2011-2015),
Michael Lehmann
(3 episodes, 2011-2013),
David Semel
(3 episodes, 2011-2012),
Howard Deutch
(3 episodes, 2013-2014),
Jeremy Podeswa
(2 episodes, 2012-2013),
Michael Rymer
(2 episodes, 2012-2013),
Angela Bassett
(2 episodes, 2016-2017),
John J Gray
(2 episodes, 2019),
Miguel Arteta
(1 episode, 2011),
Tim Hunter
(1 episode, 2011),
John Scott
(1 episode, 2011),
Craig Zisk
(1 episode, 2013),
Anthony Hemingway
(1 episode, 2014),
Nelson Cragg
(1 episode, 2016),
Marita Grabiak
(1 episode, 2016),
Elodie Keene
(1 episode, 2016),
Alexis Ostrander
(1 episode, 2016),
Barbara Brown
(1 episode, 2017),
Rachel Goldberg
(1 episode, 2017),
Liza Johnson
(1 episode, 2017),
Maggie Kiley
(1 episode, 2017),
Jennifer Arnold
(1 episode, 2018),
Sheree Folkson
(1 episode, 2018),
Sarah Paulson
(1 episode, 2018),
Liz Friedlander
(1 episode, 2019),
Mary Wigmore
(1 episode, 2019),
David Petrarca
(1 episode, 2020), 1
A family of three move from Boston to Los Angeles as a means of reconciling their past anguish. They move to a restored mansion, unaware that the home is haunted. ...