Filmography from : Doug Hutchison
Actor :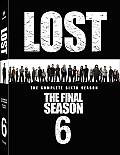 Lost
,
Jack Bender
(39 episodes, 2004-2010),
Stephen Williams
(26 episodes, 2004-2009),
Paul A Edwards
(10 episodes, 2005-2010),
Tucker Gates
(7 episodes, 2004-2010),
Eric Laneuville
(5 episodes, 2005-2008),
Greg Yaitanes
(3 episodes, 2004-2009),
Bobby Roth
(3 episodes, 2007-2010),
Kevin Hooks
(2 episodes, 2004-2005),
JJ Abrams
(2 episodes, 2004),
Daniel Attias
(2 episodes, 2005-2010),
Rod Holcomb
(2 episodes, 2005-2009),
Karen Gaviola
(2 episodes, 2006-2007),
Stephen Semel
(2 episodes, 2008-2010),
Marita Grabiak
(1 episode, 2004),
Michael Zinberg
(1 episode, 2004),
Adam Davidson
(1 episode, 2005),
David Grossman
(1 episode, 2005),
Robert Mandel
(1 episode, 2005),
Alan Taylor
(1 episode, 2005),
Matt Earl Beesley
(1 episode, 2006),
Roxann Dawson
(1 episode, 2006),
Deran Sarafian
(1 episode, 2006),
Paris Barclay
(1 episode, 2007),
Frederick EO Toye
(1 episode, 2007),
Mark Goldman
(1 episode, 2009),
Mario Van Peebles
(1 episode, 2010), 2010
...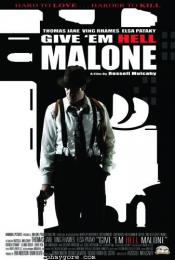 Give 'em Hell Malone
,
Russell Mulcahy
, 2009
A tough as nails private investigator (Malone) squares off with gangsters and their thugs to protect a valuable secret. Malone goes through hell to protect the information but he dishes some hell as well... ...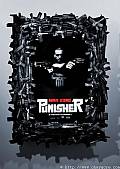 Punisher: War Zone
,
Lexi Alexander
, 2008
Infamous vigilante, anti-hero Frank Castle (Ray Stevenson) is six years into his vengeance driven zeal as the Punisher when he brutally assaults a "beat the rap" party for notorious mob boss Gaitano Cesare. During the course of the massacre, he hideously disfigures overeager gangster Billy Russoti (Dominic West) and murders a mafia lackey who turns out to be an undercover FBI agent. Agent Paul Budiansky (Colin Salmon), the ex-partner of the...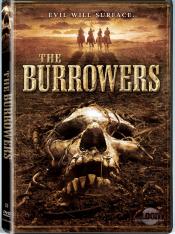 The Burrowers
,
JT Petty
, 2008
A band of courageous men sets out to find and recover a family of settlers that has mysteriously vanished from their home. Expecting the offenders to be a band of fierce natives, the group prepares for a routine battle. But they soon discover that the real enemy stalks them from below....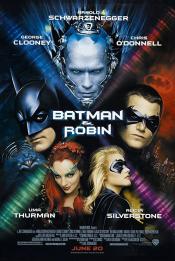 Batman & Robin
,
Joel Schumacher
, 1997
Batman and Robin are back working side-by-side to stop the villains of Gotham City, but is there tension appearing between them, especially when one villainess who calls herself Poison Ivy can make anyone fall in love with her...literally. Along with Poison Ivy, the icy Mr. Freeze is freezing anything which gets in his way from achieving his goal. ...
The Lawnmower Man
,
Brett Leonard
, 1992
A scientist performs experiments involving intelligence enhancing drugs and virtual reality on a simple-minded gardener. He puts the gardener on an extensive schedule of learning, and quickly he becomes brilliant. But at this point the gardener has a few ideas of his own on how the research should continue, and the scientist begins losing control of his experiments....