Filmography from : Douglas Tait
Actor :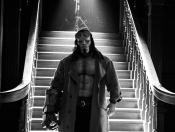 Hellboy
,
Neil Marshall
, 2019
Based on the graphic novels by Mike Mignola, Hellboy, caught between the worlds of the supernatural and human, battles an ancient sorceress bent on revenge....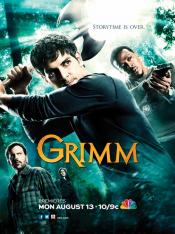 Grimm
,
Norberto Barba
(17 episodes, 2011-2016),
Terrence O'Hara
(13 episodes, 2012-2017),
Eric Laneuville
(7 episodes, 2012-2016),
Aaron Lipstadt
(7 episodes, 2013-2017),
Peter Werner
(6 episodes, 2012-2017),
David Solomon
(5 episodes, 2011-2015),
Steven DePaul
(5 episodes, 2012-2014),
John Behring
(5 episodes, 2013-2016),
Darnell Martin
(4 episodes, 2011-2015),
Karen Gaviola
(4 episodes, 2012-2016),
David Straiton
(4 episodes, 2012-2016),
Rob Bailey
(4 episodes, 2012-2015),
Omar Madha
(4 episodes, 2012-2015),
Clark Mathis
(3 episodes, 2011-2014),
Holly Dale
(3 episodes, 2011-2012),
Tawnia McKiernan
(3 episodes, 2013-2014),
Michael W Watkins
(2 episodes, 2012-2013),
John Gray
(2 episodes, 2014-2017),
Paul A Kaufman
(2 episodes, 2014),
Jim Kouf
(2 episodes, 2015-2017),
Hanelle M Culpepper
(2 episodes, 2015),
Carlos Avila
(2 episodes, 2016-2017),
David Greenwalt
(2 episodes, 2016-2017),
Lee Rose
(2 episodes, 2016-2017),
Marc Buckland
(1 episode, 2011),
Michael Waxman
(1 episode, 2011),
Félix Enríquez Alcalá
(1 episode, 2012),
David Grossman
(1 episode, 2013),
Charles Haid
(1 episode, 2013),
Rashaad Ernesto Green
(1 episode, 2014),
Allan Kroeker
(1 episode, 2014),
Constantine Makris
(1 episode, 2015),
Batan Silva
(1 episode, 2015),
Sharat Raju
(1 episode, 2016),
Janice Cooke
(1 episode, 2017),
David Giuntoli
(1 episode, 2017),
Julie Herlocker
(1 episode, 2017), 2017
In modern day Portland, Oregon, a police detective inherits the ability to see supernatural creatures....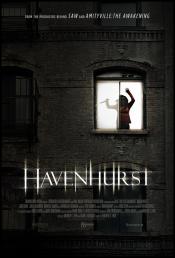 Havenhurst
,
Andrew C Erin
, 2016
Havenhurst is about a guilt-ridden young mother who checks out of rehab into a swanky apartment complex run by a sadistic manager. There she is drawn into the mysteries of Havenhurst, in particular the unsolved disappearance of the apartment's previous occupant and the dark forces that lurk within....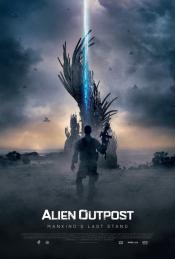 Outpost 37
,
Jabbar Raisani
, 2014
Alien Outpost follows two documentary cameramen embedded in an army unit in the most hostile place on earth, an outpost surrounded by the last remaining alien fighters (Heavies) of an invading attack force. The world may have forgotten about the Outposts, but the Heavies are planning the second invasion of Earth and the soldiers are the only ones who can stop it....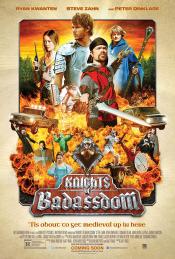 Knights of Badassdom
,
Joe Lynch
, 2013
In this humorous fantasy adventure from IndieVest Pictures, Joe (Ryan Kwanten) is a heavy metal rocker who's just gone through a painful breakup with his girlfriend, Beth (Margarita Levieva). His concerned roommates (Steve Zahn, Peter Dinklage) kidnap him to their LARP (Live Action Role Playing) gathering, where he enters a realm of fantasy escapism in which pretend knights, elves, and barbarians clash with foam weaponry on a mock battlefield....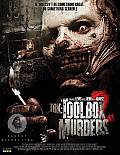 Coffin Baby
,
Dean Jones
, 2013
Picking up directly after the events Tobe Hooper's 2003 version of The Toolbox Murders, TBK intensifies the terrifying exploration into one of Hollywood's most twisted and morbid serial killers in the annals of American history. Survivors Nell and Stephen continue their night of hell as they're rushed to the nearby Hollywood Memorial hospital. Meanwhile next-generation, tech-savvy CSI detectives Cole and Barnes coordinate with hard-nosed LAPD...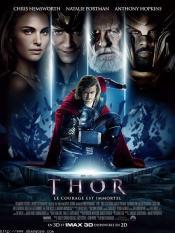 Thor
,
Kenneth Branagh
, 2011
Thor spans the Marvel Universe from present day Earth to the realm of Asgard. At the center of the story is the mighty Thor, a powerful but arrogant warrior whose reckless actions reignite an ancient war. Thor is cast down to Earth by his father Odin and is forced to live among humans. A beautiful, young scientist, Jane Foster (Portman), has a profound effect on Thor, as she ultimately becomes his first love. It's while here on Earth that Thor...
Jack the Reaper
,
Kimberly Seilhamer
, 2011
...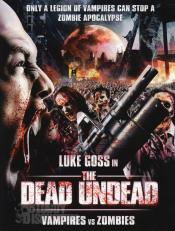 The Dead Undead
,
Matthew R Anderson
,
Edward Conna
, 2010
For decades a group of Vampires have been living peacefully in a small, remote town breeding on animal blood. All is well until several Vampires become infected by diseased blood. The infected become crazed, viscous killing machines called, "ZV's", or Zombie Vampires. With an insatiable thirst for flesh and blood they slaughter or infect anyone they come in contact with, human or Vampire. Led by Jack (Luke Goss), a small team of highly...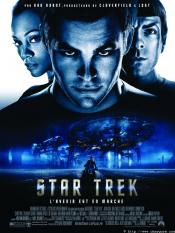 Star Trek
,
JJ Abrams
, 2009
From the first scene the Star Trek universe as we knew it has changed forever. Kirk is now an angry wayward young man looking for trouble. He fights with Starfleet cadets in Iowa when a Capt. Pike takes an interest in him, finding out he's the only 'genius level repeat offender in the Midwest'. Pike dares Kirk to join Starfleet, goading him with the legacy of his father. A young Spock is tortured over his mixed heritage, the emotions he fights...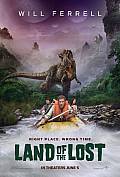 Land of the Lost
,
Brad Silberling
, 2009
Space-time vortexes suck. Will Ferrell stars as has-been scientist Dr. Rick Marshall, sucked into one and spat back through time. Way back. Now, Marshall has no weapons, few skills and questionable smarts to survive in an alternate universe full of marauding dinosaurs and fantastic creatures from beyond our world—a place of spectacular sights and super-scaled comedy known as the Land of the Lost. Sucked alongside him for the...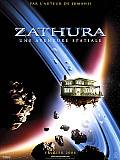 Zathura: A Space Adventure
,
Jon Favreau
, 2005
...