Filmography from : Duncan Lamont
Actor :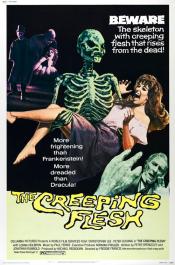 The Creeping Flesh
,
Freddie Francis
, 1973
A Victorian-age scientist returns to London with his paleontological bag-of-bones discovery from Papua New Guinea. Unfortunately, when exposed to water, flesh returns to the bones unleashing a malevolent being on the scientist's family and friends....
Burke & Hare
,
Vernon Sewell
, 1972
Two men go into business supplying medical colleges with cadavers by robbing graves....
The Strange Case of Dr. Jekyll and Mr. Hyde
,
Charles Jarrott
, 1968
...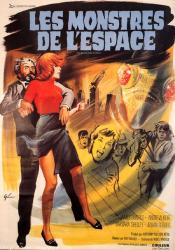 Quatermass and the Pit
,
Roy Ward Baker
, 1967
While digging a new subway line in London, a construction crew discovers first: a skeleton, then what they think is an old World War II German missle. Upon closer examination the "missle" appears to be not of this earth! This movie examines the age old question of how we came to be on this planet. It is suprizingly scary....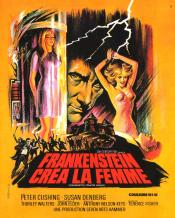 Frankenstein Created Woman
,
Terence Fisher
, 1967
Baron Frankenstein has acquired the dead body of a young maiden, Christina, and all it lacks is the spark of life. He captures the soul of a recently executed young man and installs it in the young woman. With the memories from the young man still intact, she starts to kill the people whose false accusations led to the young man's execution. ...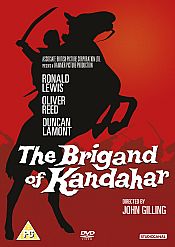 The Brigand of Kandahar
,
John Gilling
, 1965
The British army fights off rampaging locals in 1850s India....
The Devil-Ship Pirates
,
Don Sharp
, 1964
...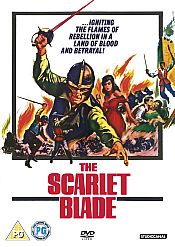 The Scarlet Blade
,
John Gilling
, 1963
This historical adventure is set during the English Civil War. When King Charles I is captured by Roundhead forces led by the tyrant Colonel Judd and his right-hand man Captain Sylvester, it is up to a band of locals loyal to the King to try and rescue him. They are helped by Judd's daughter Claire who secretly helps them in defiance of her father....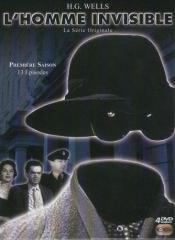 The Invisible Man
,
CM Pennington-Richards
(11 episodes, 1958-1959),
Peter Maxwell
(9 episodes, 1959),
Quentin Lawrence
(6 episodes, 1959),
Ralph Smart
(2 episodes, 1958-1959), 1960
British scientist Peter Brady, while working on an invisibility formula, suffers a tragic accident which turns himself invisible. Unfortunately, there is no antidote, so, while working on a method to regain his visibility, he undertakes missions for his government stopping bad guys....