Filmography from : Duncan Mcleod
Actor :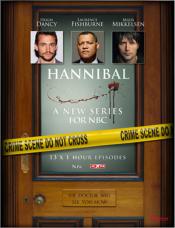 Hannibal
,
Michael Rymer
(9 episodes, 2013-2015),
Guillermo Navarro
(6 episodes, 2013-2015),
Vincenzo Natali
(6 episodes, 2014-2015),
David Slade
(5 episodes, 2013-2014),
Tim Hunter
(4 episodes, 2013-2014),
John Dahl
(2 episodes, 2013-2015),
Peter Medak
(2 episodes, 2013-2014),
James Foley
(1 episode, 2013),
David Semel
(1 episode, 2014),
Marc Jobst
(1 episode, 2015),
Adam Kane
(1 episode, 2015),
Neil Marshall
(1 episode, 2015), 2015
Will Graham is a gifted criminal profiler who is on the hunt for a serial killer with the FBI. Graham's unique way of thinking gives him the astonishing ability to empathize with anyone – even psychopaths. He seems to know what makes them tick. But when the mind of the twisted killer he's pursuing is too complicated for even Will to comprehend, he enlists the help of Dr. Lecter, one of the premier psychiatric minds in the country. Armed...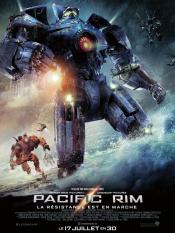 Pacific Rim
,
Guillermo del Toro
, 2013
When legions of monstrous creatures, known as Kaiju, started rising from the sea, a war began that would take millions of lives and consume humanity's resources for years on end. To combat the giant Kaiju, a special type of weapon was devised: massive robots, called Jaegers, which are controlled simultaneously by two pilots whose minds are locked in a neural bridge. But even the Jaegers are proving nearly defenseless in the face of the...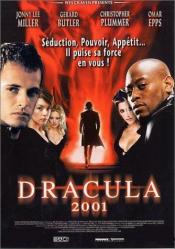 Dracula 2000
,
Patrick Lussier
, 2000
A group of thieves break into a chamber expecting to find paintings, but instead they release the count himself, who travels to New Orleans to find his nemesis' daughter, Mary Van Helsing....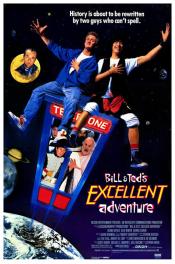 Bill & Ted's Excellent Adventure
,
Stephen Herek
, 1989
In the small town of San Dimas, a few miles away from Los Angeles, there are two nearly brain dead teenage boys going by the names of Bill S, Preston ESQ. and Ted Theodore Logan, they have a dream together of starting their own rock and roll band called the "Wyld Stallyns". Unfortunately, they are still in high school and on the verge of failing out of their school as well, and if they do not pass their upcoming history report, they will be...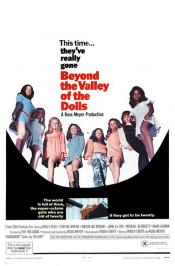 Beyond the Valley of the Dolls
,
Russ Meyer
, 1970
Three girls come to Hollywood to make it big, but find only sex, drugs and sleaze....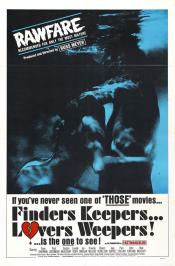 Finders Keepers, Lovers Weepers!
,
Russ Meyer
, 1968
Paul, the owner of a topless go-go bar on the Sunset Strip, isn't having a good day. His girlfriend, unbeknownst to him, is planning to rob his club, and his wife is having an affair with the hunky bartender....